The 2018 Renton Technical College Foundation Student Success breakfast raised more than $100,000 to fund student scholarships. More than 300 people gathered at RTC on Valentine's Day for an inspiring morning. Among the highlights:
Computer Science student Jasmine Holman and Construction Management graduate David Cleaves shared their stories in a moving video and thanked donors for their generosity.
 
Former Foundation Board President Rich Wagner told the crowd he has established a $50,000 endowment to support students in memory of his late wife Andee Jorgensen, a former College trustee and foundation board member who was one the colleges' greatest supporters.
 
Presenting Sponsor Swedish announced a $15,000 scholarship for student in RTC's Allied Health programs.
 
RTC benefactors Bernadene "Bernie" and Denny Dochnahl received the 2018 Lifetime of Giving Award. Denny was a founding member of the RTC Foundation Board, and both have served on numerous community boards.
Last year, the Foundation awarded 201 scholarships totaling nearly $120,000, and provided emergency support grants of more than $22,000 to 124 students. Donations can be made online.
In addition to Swedish, event sponsors were Gold Sponsors Boeing, Republic Services, and Urban Renaissance Group; Silver Sponsors McGranahan Architects, the City of Renton, First Financial, IAM District 751, Renton Housing Authority, RTC Associated Student Government; Bronze Sponsors Aerospace Joint Apprenticeship Committee, Associated Builders & Contractors, Buckley Investment Group, Jackson-Main Architecture.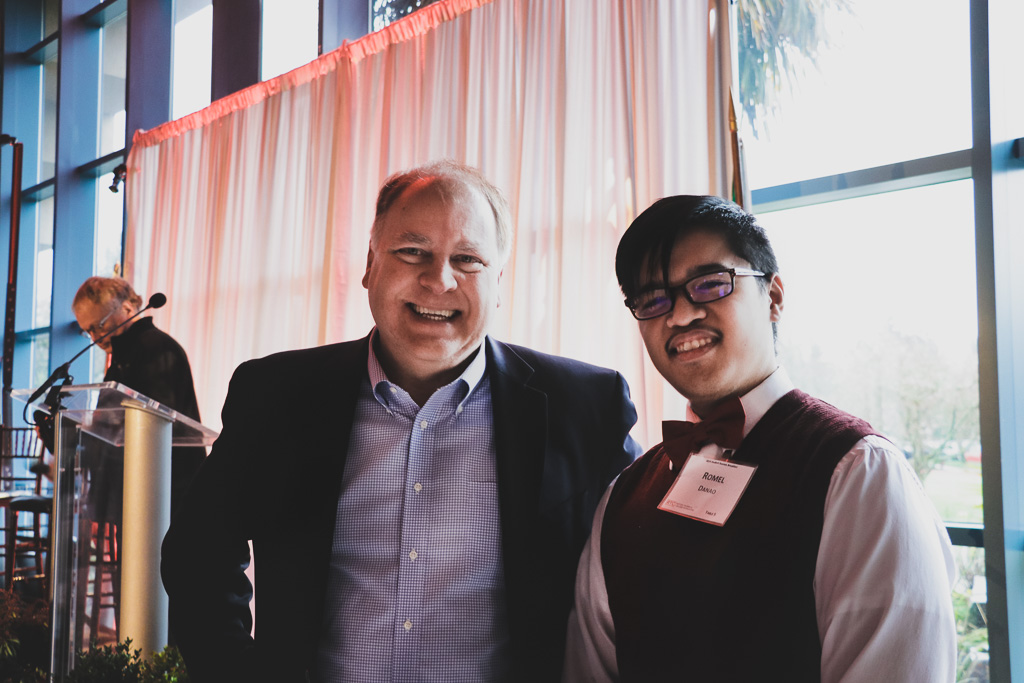 Former Microsoft CIO Jim DuBois and RTC computer science student Romel Danao talked about careers in tech.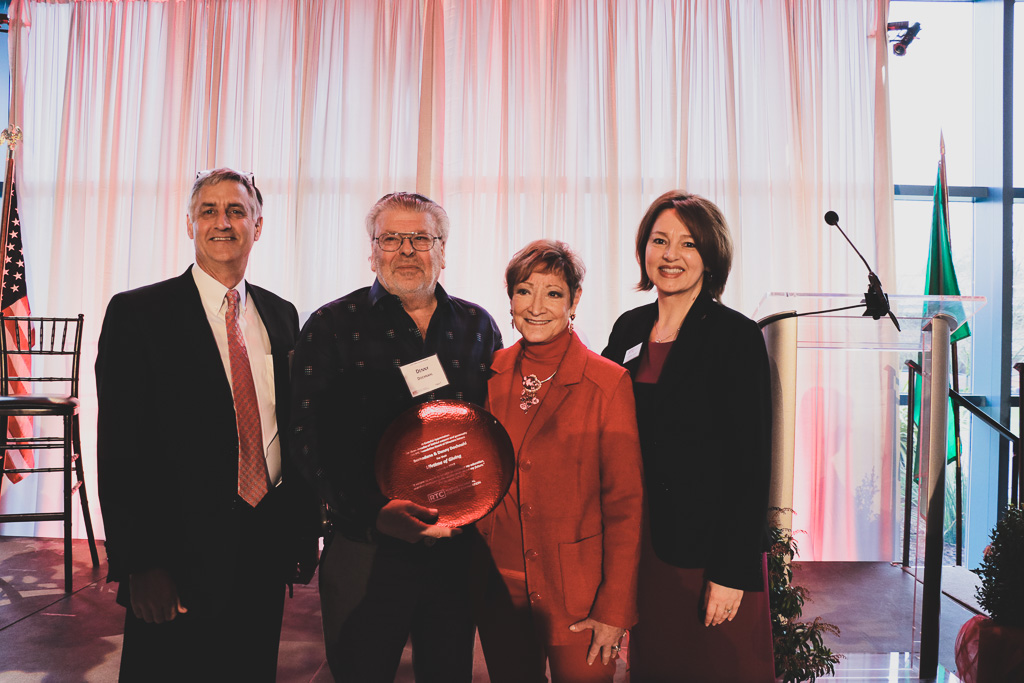 Denny and Bernadene Dochnal received the 2018 Lifetime of Giving Award. Pictured, from left: RTC President Kevin McCarthy, Denny, Bernadene, and Foundation Director Carrie Shaw.