Published Wednesday, April 25, 2018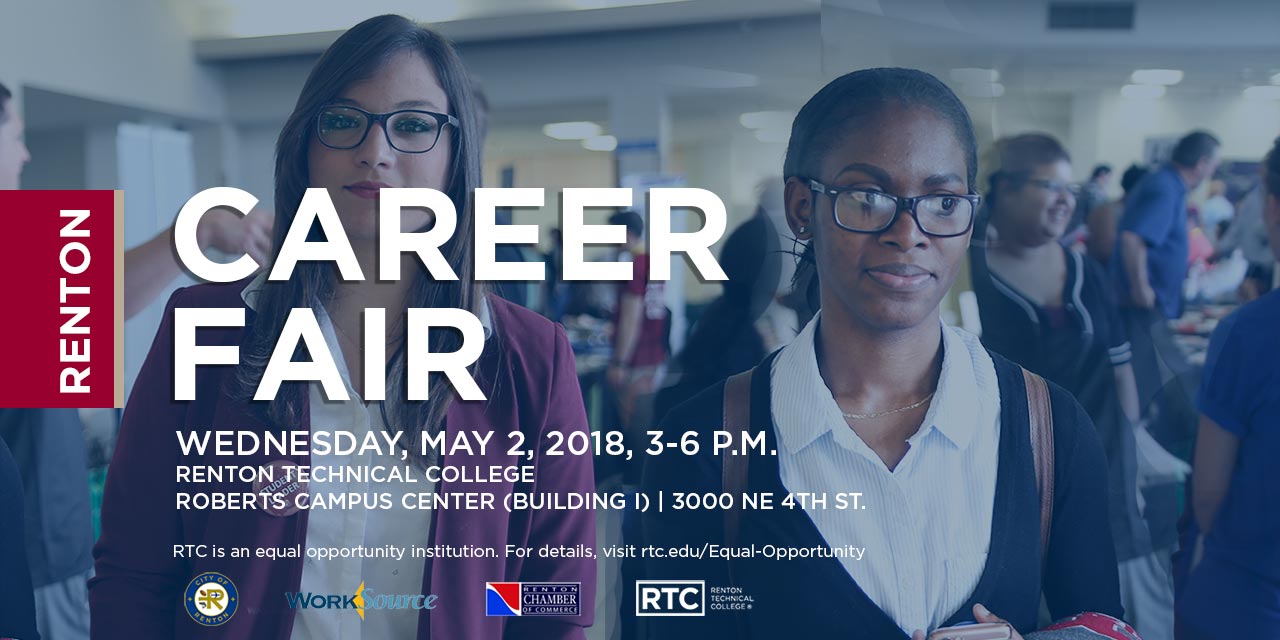 More than 70 employers from industries including health care, manufacturing, and retail, as well as public and private agencies, will be looking to fill jobs at the Renton Career Fair Wednesday, May 2, at Renton Technical College.
Students, graduates and other job seekers should show up with resumes in-hand and ready to answer questions from 3-6 p.m. at the RTC Cafeteria. The Career Fair, now in its fourth year, is a partnership between RTC, the Renton Chamber of Commerce, the City of Renton, and Work Source. Last year hundreds of people turned out.
Admission is free for job seekers. The fee paid by employers will benefit scholarship for RTC students.
"This is a great opportunity for students and graduates to network and meet employers in their fields of study – and hopefully land a job," said Anthony Covington, RTC's Director of Outreach, who organized the event for the college. "We are gratified that so many employers come to RTC to find great job candidates."