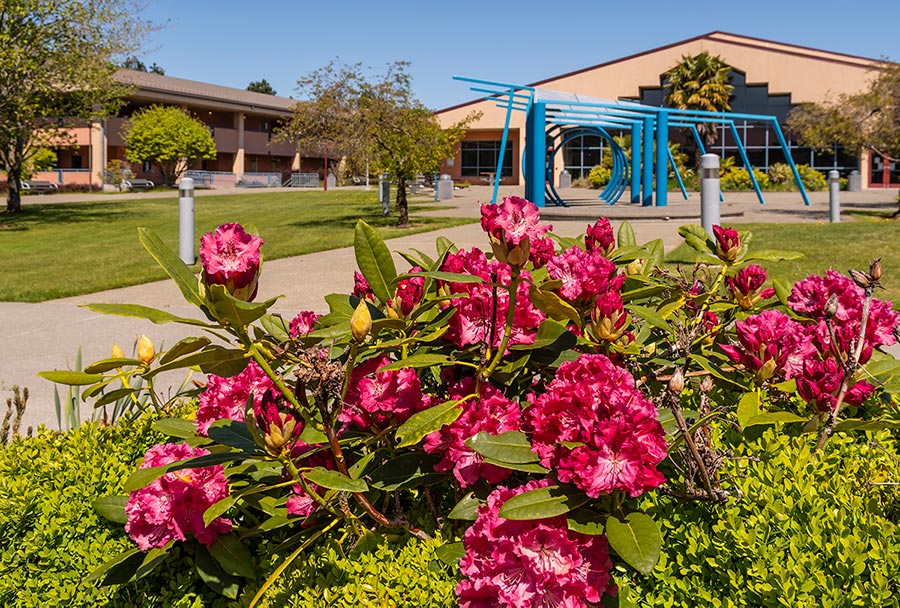 Renton Technical College adjusted its hours for July to ensure the best service to our community while complying with mandated furloughs due to the fiscal impacts of the COVID-19 pandemic.
College services will be unavailable to the public on Fridays, July 10, 17, 24, and 31. Most offices, including Student Services, will be closed those days as staff members take furloughs requested by Gov. Jay Inslee. This provides full-time assistance remote four days a week from 7:30 a.m. to 4:30 p.m., rather than absences spread out throughout the week that could affect service. The college has historically closed at noon on Fridays during the summer, so this change provides the least disruption.
Instructional labs scheduled to meet on Fridays will continue. Representatives from Instruction and Administration will be on campus every day. The Culinary Arts program will provide student-prepared meals on Friday, so food and beverages will be available for the limited people on campus.
"RTC's main priority is supporting students in meeting their educational and career goals," said President Kevin McCarthy. "We will get through these difficult times resulting from COVID-19 together."
Our Zoom Lobbies remain open to provide virtual services Monday through Thursday throughout the summer.
For more information, visit rtc.edu/coronavirus.