Published Thursday, March 22, 2018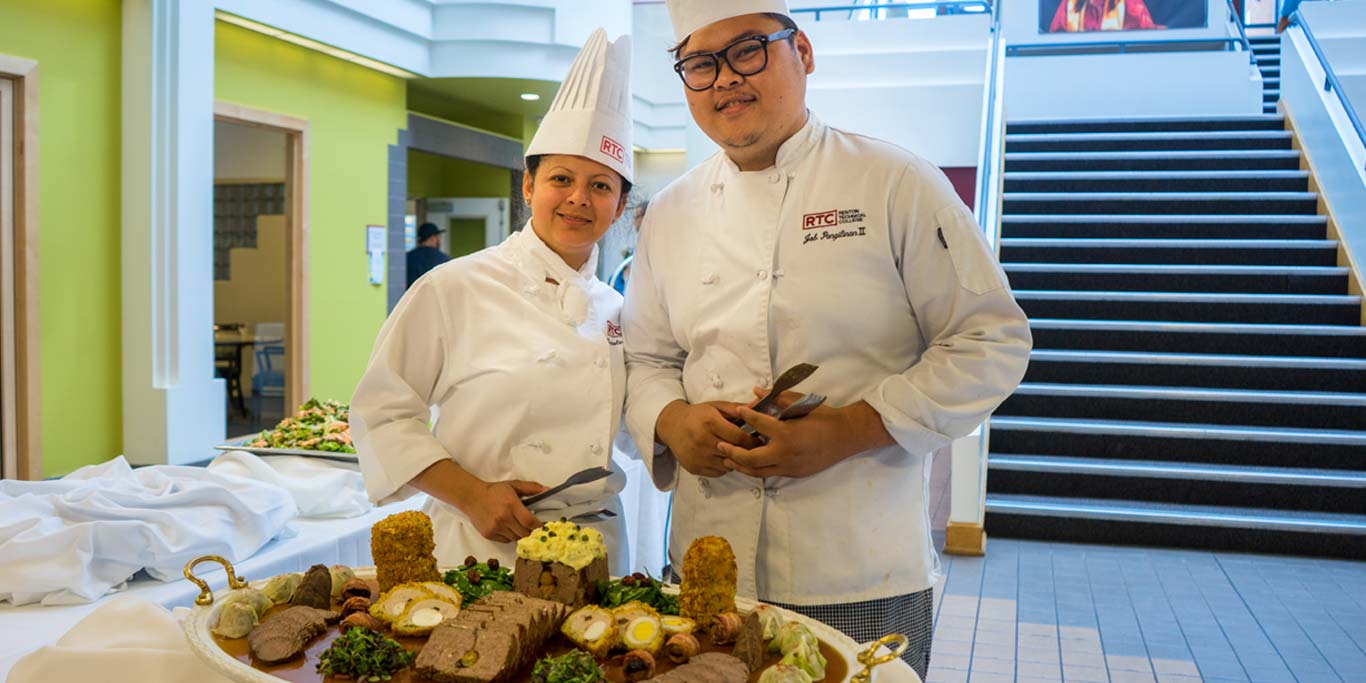 RTC culinary students and culinary apprentices from some of the area's best restaurants will compete for the chance to be named the best at the Bite of the Apprentice, Monday, April 9.  The event starts at 6 p.m. at the RTC Cafeteria (Building I, Roberts Campus Center), 3000 N.E. 4th Street.
Danny Bonaduce from KZOK Radio is the guest judge, along with Chef Tony Parker, instructor in RTC's Culinary Arts and coordinator of the American Culinary Federation Washington Apprenticeship Program. Diners will cast their votes for the People's Choice. 
 "We do this for awareness of our programs, to show off our school, to encourage chef apprentices, and to offer the community lots of delicious food," Parker said.
Guests can tasty an array of dining delights including appetizers and pastries prepared by apprentices from Bell Harbor, Black Bottle Bellevue, El Gaucho Bellevue, Lavish Roots Catering, Parkshore Retirement Community, Rainier Golf and Country Club, Seattle Golf and Country Club, Skyline, and The Greek House.
Culinary students from RTC, Bates Technical College, Lake Washington Institute of Technology, Olympic College, and Bonney Lake High School, will prepare dishes to try to win the Best College Award.
General admission, including soda, is $12. Beer and wine will be available for sale. All proceeds go to the ProStart Program, a high school training program of the Washington State Chefs Association.
Register online at http://washingtonstatechefs.com/bite-of-apprenticeship-2018.html.