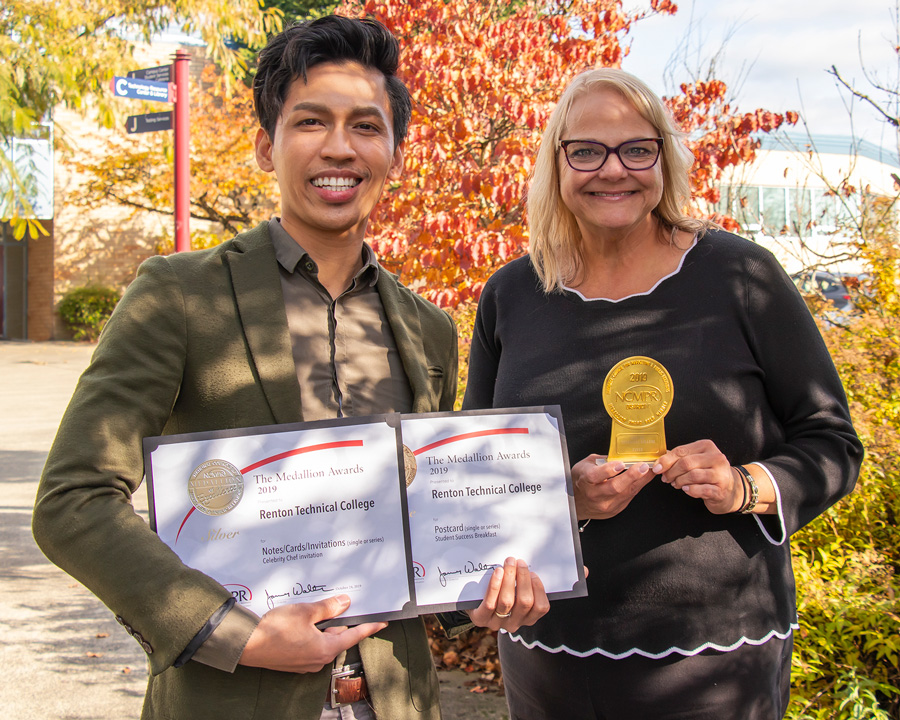 Renton Technical College received three regional awards for marketing and communications projects, including a gold award for flyer design. The Medallion Awards were presented by the National Council for Marketing and Public Relations (NCMPR) at its District 7 conference.
The college also won a silver award in the invitation category and a bronze in postcards.
"We appreciate the recognition of our team's work to advance RTC's mission of equity and student success," said Katherine Hedland Hansen, executive director of college relations and marketing. "It's an honor because these awards are judged by our NCMPR peers throughout the country."
The winning projects were completed by Hedland Hansen and Web and New Media Manager Evyson Beasley.
The awards recognize excellence in design and communication by community and technical colleges. RTC is a member of NCMPR District 7, which represents Alaska, Idaho, Montana, Oregon, Washington, and the Canadian provinces of Alberta, British Columbia, Saskatchewan, and Yukon Territory.