Renton Technical College's Testing Center received national certification from National College Testing Association (NCTA). It is the only technical college in Washington and one of a handful in the state to achieve this intensive certification. Criteria for certification are rigorous and are based on the NCTA Professional Standards and Guidelines, which were developed to guide post-secondary test centers in the delivery of quality testing programs.
The Testing Center, under the superlative leadership of Dr. LuLani Tomaszewski, was recognized for "high test administration standards and for providing excellent service to a wide variety of students and community members," according to NCTA.
"I am proud of my team who worked tirelessly to earn this certification, and most importantly for providing exceptional service to aid students, community, and our workforce partners in achieving their educational and career goals. We are also thrilled and humbled to earn this badge of honor," she said.
The Testing Center offers a variety of placement and assessment tests. Learn more by calling 425-235-2352, extension 5704, emailing testingcenter@rtc.edu.
This certification will be in place for five years and can be renewed by demonstrating continued compliance to national standards. NCTA is a non-profit organization dedicated to the promotion of professionalism and high-quality service in the administration of testing programs.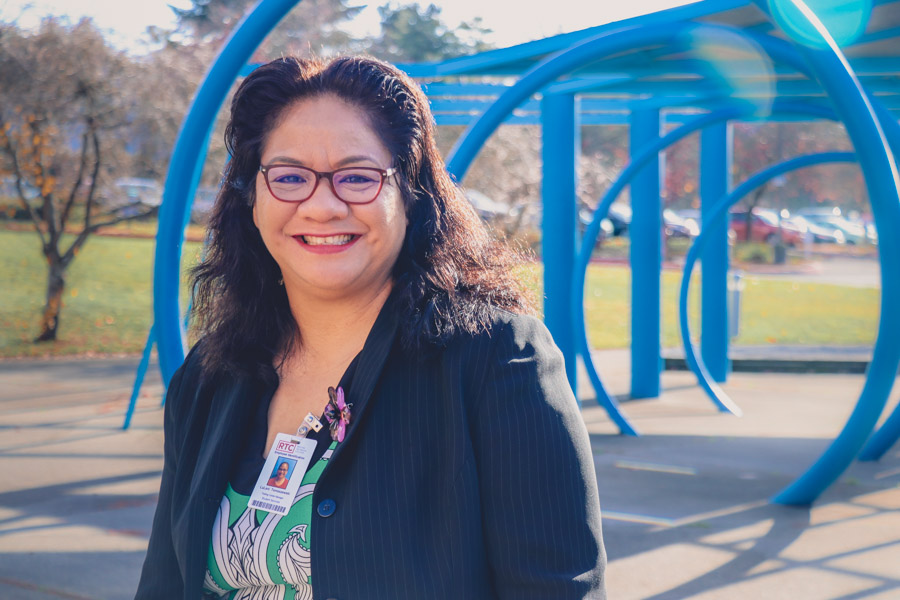 Testing Center Manager Dr. LuLani Tomaszewski.