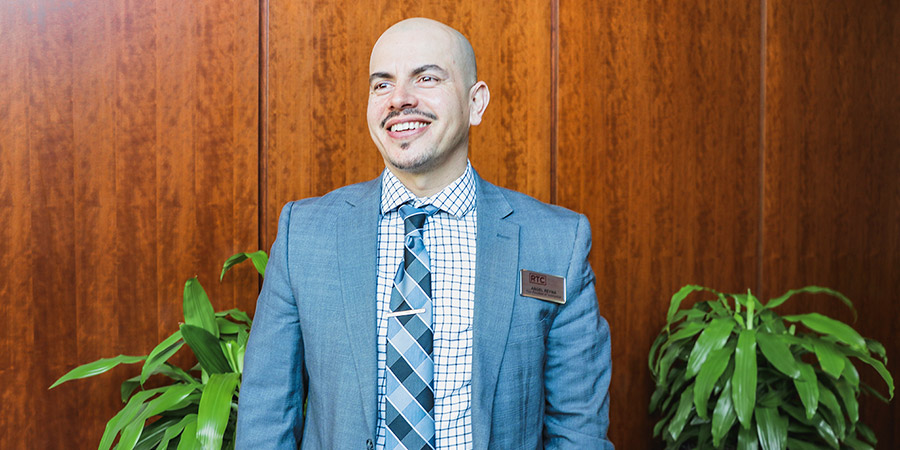 Angel Reyna, RTC's vice president for instruction, was named president of Madera Community College Center in Madera, Calif. He will continue his role at RTC until mid-May, when he starts his new position.
Reyna joined RTC in December 2015. President Kevin McCarthy said the college has made important academic strides under leadership.
"I am very grateful for Angel's excellent service at the College," McCarthy said. "Re-visioning academic programs, promoting guided pathways, and our work to be a more inclusive campus have benefited greatly from Angel's leadership."
Reyna previously served as dean of workforce education at Walla Walla Community College and director of workforce education at Yakima Valley Community College. He was mayor of Mabton, Washington, from 2010-2013 and a city council member 2006-2009. He also worked as a seasonal migrant farmworker for 13 years. Reyna was named a 2018 Hispanic Leadership Program Fellow by the National Community College Hispanic Council and also serves on the state's Instruction Commission, Administrators of Color leadership program, and the Faculty of Color Mentorship Program.
He earned a master's degree in educational leadership and a bachelor's degree from Washington State University and is working toward a doctorate in organizational leadership at Northeastern University.
In his new role, Reyna will lead Madera from the status of a campus center to the newest community college in the state system.
"I am grateful to everyone at RTC and excited for this opportunity," Reyna said. "As I have at RTC, I look forward to working with others to do the best in terms of serving students."