Published Thursday, April 26, 2018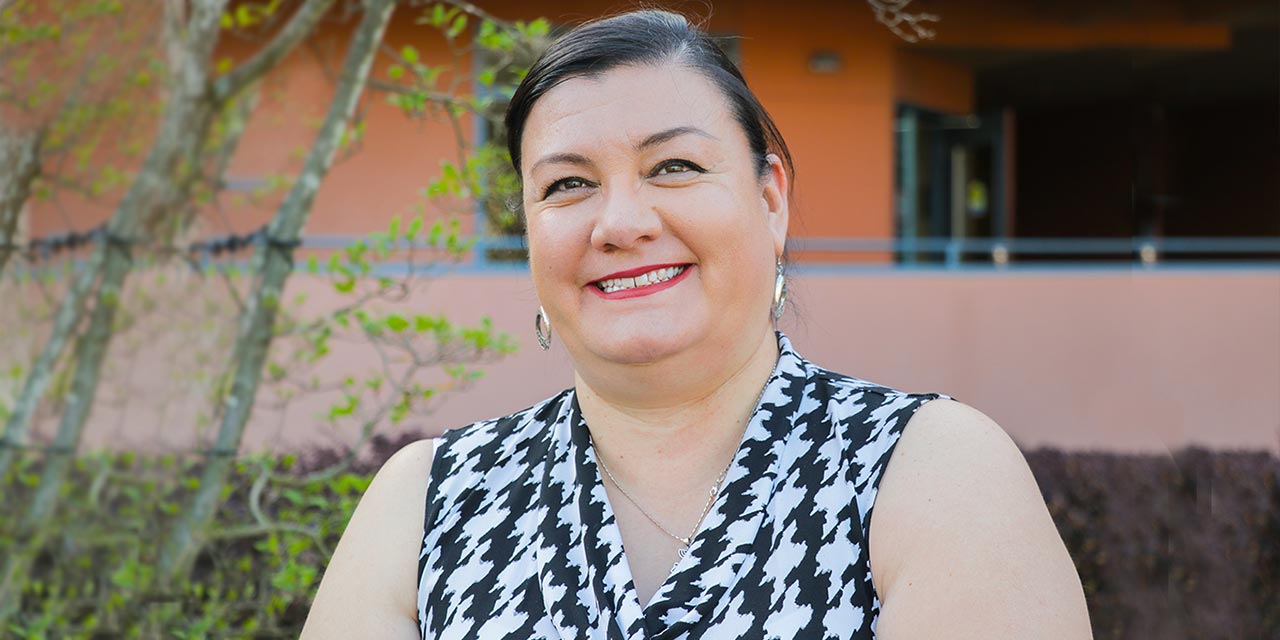 Alma Meza first discovered her love of teaching when she volunteered to tutor classmates in her home country of Mexico. Years later, she shares that passion for education with students at Renton Technical College, where has been instrumental in developing the College's bilingual High School 21 program to help English language learners earn their diplomas.
For her exceptional teaching and dedication to student success, she received the Faculty Award from the Washington State Association of College Trustees.
"The more we discover about Alma, the more we are delighted by her innovative methods, creative strategies, sensitivity to cultural awareness and diverse learning styles, unflagging work ethic, and genuine concern and affection for her students," Board Chair Susan Palmer wrote in her letter nominating Meza.
Since Meza joined the full-time Basic Studies faculty at RTC three years ago, she has become a beloved teacher and valued member of the community. She is known to be an inspiring, creative, and successful teacher because of her belief in the power of education and her love for helping students.
"I just love teaching, because you can really make a difference," Meza said.
In addition to her classroom work, Meza has helped the College build stronger partnerships with the Spanish-speaking community, including with the Mexican consulate. She served on RTC's Strategic Planning Steering Committee and facilitated forums for Spanish speakers.
Meza serves as a lead faculty member for a grant through Achieving the Dream (AtD), which focuses on better supporting adjunct faculty and helping more students of color transition from basic studies to STEM fields. She helped plan the STEM*E Summit at RTC, and was one of the presenters at the 2018 Achieving the Dream Conference in February, showcasing RTC's Strategic Plan strategies for inclusive planning and assessment. She also presented at the RTC Reading Apprenticeship Conference.
Teaching and supporting student success remain her top priority. Meza creates a welcoming and inclusive classroom where Spanish speakers are empowered to build their academic skills and seek support in other areas. Each student is celebrated and contributes in their own unique way to the highly supportive learning community.
"To say there is a sense of community in her classroom is an understatement," said Ali Cohen, coordinator of the College's Open Doors program who supported Meza's nomination. "Her teaching is excellent, however, she also is a counselor, confidante, resource provider, supporter and cheerleader for her students."
Meza will receive her award at a ceremony May 10 in Vancouver, Wash.