Executive Chef and Owner of the famed Beatrice Inn in the West Village of Manhattan, Chef Angie Mar will serve as Renton Technical College Celebrity Chef January. She will bring her passion for luxury and meat for two evening events on Tuesday, January 28. Advanced Sommelier Christopher Chan will pair wines for the evening.
The Butcher + Beast Bash Reception, 5-7 p.m., Building I – Roberts Campus Center.
Enjoy an evening meet-and-greet with Chef Mar and learn about her remarkable journey to the top kitchens in New York. The event includes a complimentary copy of her just-released cookbook (Butcher + Beast: Mastering the Art of Meat), food demonstrations from RTC students, wine wall wins and more.
The Celebrity Chef Dinner. This exclusive and intimate four-course meal will be prepared for 48 lucky guests by Chef Mar and culinary students in the RTC demonstration kitchen. Advanced Sommelier Christopher Chan will pair the wine for the menu and will share his expertise with guests throughout the evening.
Reservations required for both events through the RTC Foundation website.

Angie Mar has spent the bulk of her life finding new ways to fall in love with food. A native of Seattle, Chef Mar comes from a family of food lovers and restaurateurs – her aunt was the celebrated Ruby Chow, who pioneered Chinese cuisine in Seattle – and these deep-rooted ties gifted Mar an innate love for bringing people together around a dining table.
Proceeds from the events benefit RTC's culinary arts program and student scholarships.
All media attendees require an RSVP by contacting Katherine Hansen at khansen@rtc.edu. Butcher + Beast Bash fee is waived for the media covering the event. Due to the intimate setting of the dinner, it is not open to the media.
Media Contacts:
Patrick McGregor, (917) 568-8217, patrick@kpmcgregor.com
Katherine Hansen, Renton Technical College, (206) 819-2415, khansen@rtc.edu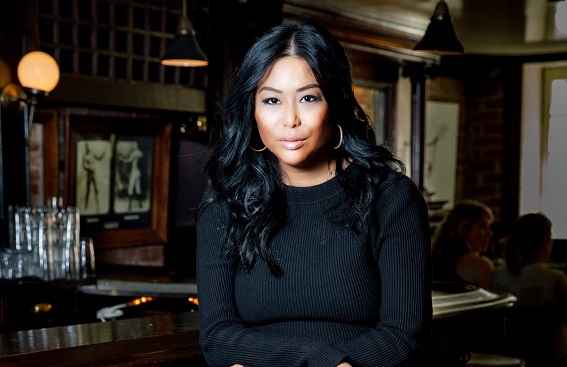 Chef Angie Mar. Photo by Eric Vitale.