Published Friday, June 22, 2018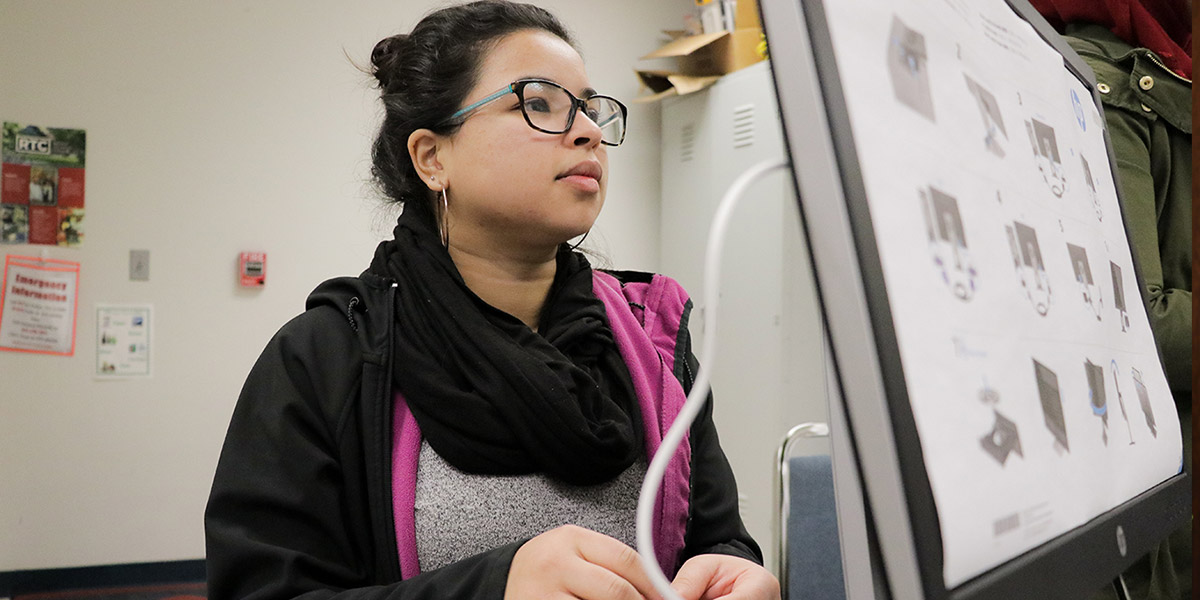 As part of its ongoing efforts to encourage women and women of color to explore careers in technology, Renton Technical College invited 30 high school girls to a weeklong boot camp called Girls Exploring Tech!
RTC's Bachelor of Applied Science Programs and the Renton School District partnered to launch the inaugural GET! boot camp June 25-29. It will offer hands-on computer science, coding, computer networking activities and the chance to hear from successful women in tech about their career paths.
RTC Instructors Christy Hernandez and Dr. Zachary Rubin developed the curriculum for the camp. Among the activities, students will use a small computer called Raspberry Pi to build a website, control their favorite streaming service and chat program, and even build a robot.
"The opportunities for women in technology are endless," said Stefanie McIrvin, director of the College's BAS programs. "We hope this boot camp shows them what they can achieve and motivates them to pursue education and careers in this field."
GET! opens with a Women in Tech panel that includes representatives from IGNITE and Tableau. IGNITE (Inspiring Girls Now in Technology Evolution) introduces girls in grades 6-12 to technology and engineering careers through field trips, workshops, job shadows, and other activities. Tableau provides visual analytics software to help people see and understand data, This session is scheduled for 8:30 a.m. Monday, June 25, in C-111.
Other activities include a presentation and games by College Access Now, whose mission is to empower students from low-income families to graduate from college, and recreational time at the Henry Moses Aquatic Center in Renton.
There is no charge for the students attending the boot camp. Funding is provided through a Perkins Non-Traditional Education Grant.
RTC offers associates and bachelor's degrees in Information Technology.
For more information or to schedule press coverage or interviews, contact Katherine Hedland Hansen at khansen@rtc.edu or 425-235-2356.