Register now for winter! Classes start January 4.
COLLEGE PREPARATION
---
College preparation classes offer adults the opportunity to improve their reading, writing, and math skills. With stronger skills in these areas, you will be better prepared to enter a college program or technical training or prepare for a better job or a promotion.
Classes are online.
Bridge to Composition: improve writing skills
Bridge to I.T.: prepare for a program in I.T.
Bridge to Health and Human Services: prepare for a program in health/human services
Math: choose from basic/applied math, algebra, or geometry
The fee is $25 per quarter (waivers are available).
We have classes at off-campus locations and online classes.
---
WHAT DO I DO NOW?
---
Interested in a college program? Email our adviser, Samantha Nelson.
CONTACT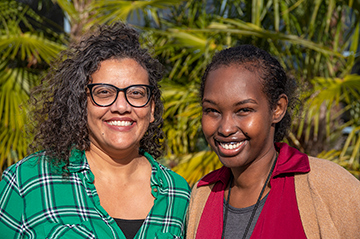 Debbie Tully and Taqwo Mohamoud
CCP Navigators
askccp@rtc.edu
Call / Text: 206-880-1704
Text Only: 425-528-1300
Hours and Location
Building I – Room 219
Monday, Tuesday, and Wednesday: 9 a.m. – 5 p.m.
Building H – Room 302
Tuesday: 11 a.m. – 8 p.m.