Four Instructional Modalities at RTC
Face-to-Face/Web-Enhanced: Class times are designated in the schedule; syllabus, grades, assignments and other course elements available online.

Based on the state's response to COVID-19: Online/Remote instruction will replace face-to-face instructional time.

Flex: Class exists fully online and fully face-to-face and students have a choice of how to attend on any given day.

Based on the state's response to COVID-19: Online/Remote instruction will replace face-to-face instructional time.

Hybrid: A combination of face-to-face meetings and online instruction.

Based on the state's response to COVID-19:

Hybrid = Online/Remote instruction will replace face to face instructional time
Hybrid A/B = A/B Split – hands-on portion delayed to return to campus time

Online: 100% online. (The modality of an online class will not change.)
---
RTC is a web-enhanced campus. No matter what kind of course you take, you will be using Canvas often.
Online and hybrid courses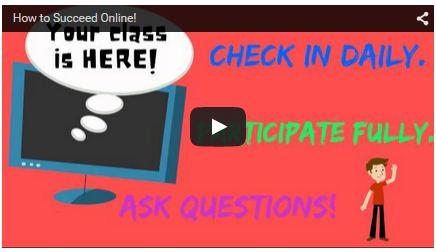 Do you need a flexible schedule? Do the demands of work and/or family make it hard for you to come to campus on a regular basis? Then the alternative formats and flexible scheduling options of our eLearning courses can help you achieve your educational goals.
Our flexible learning formats include online and hybrid courses. All our eLearning courses, no matter the delivery method, meet the same objectives as traditional courses. They are academically rigorous and transfer to other institutions.
---
How to get Started
Your user ID will be your 9 digit student ID number assigned by Renton Technical College (this number is different from your Social Security number). Your initial password will be the first 8 letters of your last name.(If your name is fewer than eight letters, repeat from the first letter until you reach the eight; for example, Johnson=johnsonj, Park=parkpark.) Use all lower-case letters. You will be able to change your password once you access your class.
If you need to have your password reset, contact elearning@rtc.edu.
For information and support, contact the eLearning team at eLearning@RTC.edu
---
Are you an instructor?
Please review the resources below. They are designed to help you make the most of Canvas. You will need your employee ID number and your default password is the first 8 characters of your last name (repeated if your last name is less than 8 characters).
For information and support, contact the eLearning team at eLearning@RTC.edu