Congratulations RTC's Fall 2018 Scholar Recipients
The RTC Foundation is pleased to announce the scholarship recipients for fall quarter 2018!
Because of your gifts to the Foundation, we were able to award 90 scholarships to students starting fall quarter--providing them with resources they need to achieve their education goals and stay on track with their career training. The scholars represent 28 RTC programs and over $66, 953 in support. Please join us in recognizing the hard work and excellence of our scholars.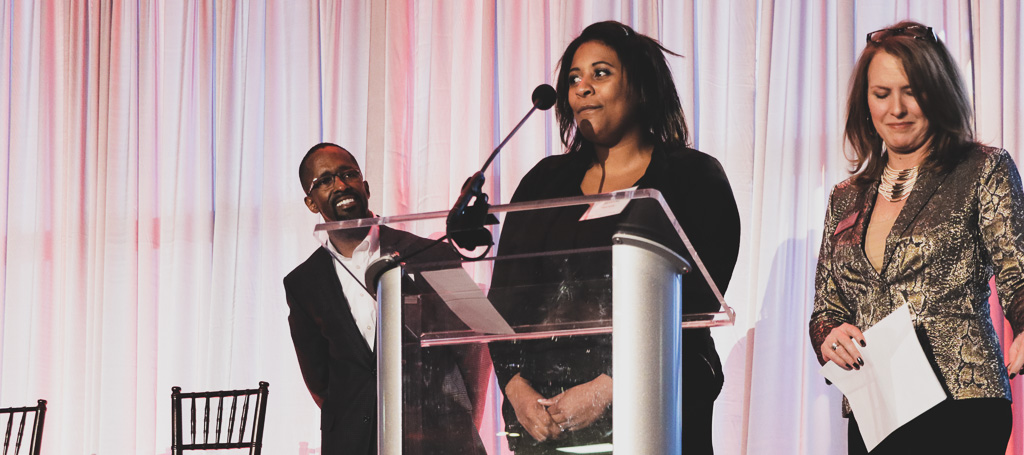 Andee Jorgensen Endowment for Student Success
Jasmine Holman, Renton - Computer Network Technology
Anne Mayende, Renton - Associate of Pre-Nursing
Associated Builder & Contractors of Western Washington Scholarship
Hieu Nguyen, Renton - Construction Management
Barbara Culler Endowment for Early Childhood Careers
Ngoc Nguyen, Renton - Early Childhood Careers
Mariana Ramos, Issaquah - Early Childhood Careers
BMW Northwest Scholarship for Automotive Careers
Anthony Kibuchi, Renton - Automotive Maintenance & Light Repair
Raymond McNair, Kent - Automotive Maintenance & Light Repair
Boeing Company Scholarship
Nawfal Aljarah, Pacific - Engineering Design Technology
Jasmine Holman, Renton - Computer Network Technology
Roxanne Stansberry, Seattle - Engineering Design Technology
Cascade Gasket Franklin & Mildred Terry Memorial Scholarship
Josh Burch, Renton - Aerospace Manufacturing Assembly
Melissa Croy, Vashon - Aerospace & Industrial Production Technologies
Phu Nguyen, Seattle - Precision Machining Technologies
Culinary Arts Fund
Shalaunda Caldwell, Kent - Culinary Arts
Cody Casey, Renton - Culinary Arts
Frank E. Wright Professional Baking Fund
Brad Helvy, Renton - Professional Baking
Skylar Irwin, Renton - Professional Baking
Future District 751 Machinists & Aerospace Workers Endowment
Phai Dao, Puyallup - Precision Machining Technologies
Ryan Marth, Issaquah - Preventative Manufacturing Maintenance
Grandma Cares for Trades Scholarship
Jereme Carter, Auburn - Refrigeration Technology
Raymond McNair, Kent - Automotive Maintenance & Light Repair
Benjamin Padgett, Burien - Welding
Mark Schlager, Renton – Welding
Ric Kolb Memorial Scholarship - Seattle SVTOA
Andrew Bell, Auburn - Ford ASSET
Josephine Cugini Endowment
Dalya Alsaeed, Renton - Administrative Office Management
Huixia Deng, Renton - Associate of Business
K.A. Family Fund
Michael Duong, Seattle - Computer Network Technology
Nikolay Lyashuk, Auburn - Industrial Engineering Commercial Building Engineering
King Parker Memorial MART Scholarship
Jereme Carter, Auburn - Refrigeration Technology
Les Dames d'Escoffier Fund
Jessica Vickers, Auburn - Culinary Arts
O.J. Harper Memorial Scholarship
Anh Bach, Renton - Precision Machining Technologies
Phai Dao, Puyallup - Precision Machining Technologies
Pacific Northwest Aerospace Alliance Fund
Anh Bach, Renton - Precision Machining Technologies
Ronald B. Fahey Memorial Scholarship
Anthony Kibuchi, Renton - Automotive Maintenance & Light Repair
Renan Visperas, Seattle - Automotive Technology/ITEC
Rottler Manufacturing Scholarship
Bao Dao, SeaTac - Precision Machining Technologies
Phai Dao, Puyallup - Precision Machining Technologies
Vinh Huynh, Seattle - Precision Machining Technologies
Luat Nguyen, Auburn - Precision Machining Technologies
Phu Nguyen, Seattle - Precision Machining Technologies
Minh Phan, Kent - Precision Machining Technologies
Dat Vong, Renton - Precision Machining Technologies
RTC Foundation Scholarship
Tedros Abay, Bellevue - Computer Science
Abdulaziz Abdulahi, Seattle - Registered Nurse
Rohullah Alimi, Federal Way - Computer Network Technology
Sona Arushanyan, Renton - Pharmacy Technician
Elizabeth Cazares, Kent - Surgical Technologist
Ling Chen, Issaquah - Accounting Specialist
Angelica Deleon, Auburn - Registered Nurse
Tam Do, Renton - Accounting Specialist
Kathryn Forman, Renton - Registered Nurse
Feven Kahsay, Renton - Registered Nurse
Christine Nabatanzi, Renton - Ophthalmic Assistant
Julie Nguyen, Auburn - Computer Science
Phuong Nguyen, Renton - Accounting Specialist
Van Nguyen, Seattle - Medical Coding Specialist
Judy Nhothsavath, Kent - Ophthalmic Assistant
Matthew Saavedra, Kent - Ophthalmic Assistant
Marina Saldana, Renton - Computer Science
Martha Sanders, Kent - Land Surveying Technician
Fedor Sevastianov, Renton - Computer Science
Larry Smalley, Federal Way - Medical Assistant
Sintayehu Yeshaw, Renton - Associate of Pre-Nursing
Kalvin Zhang Lu, Renton - Registered Nurse Licensed Practical Nurse (LPN)
Steve Hanson Student Leadership Scholarship
Bill Erhard, Renton - Information Technology: Network-Computer Network Architecture
Roxanne Stansberry, Seattle - Engineering Design Technology
Polina Vargot, Renton - Applications Development
Ilona Vinnichuk, Kent - Registered Nurse
Swedish Medical Center Healthcare Scholarship
Nona Arreola, Des Moines - Registered Nurse
Jonathan Caoagdan-Trivino, Auburn - Registered Nurse
Jeannie-Anne Dimacali, Seattle - Registered Nurse
Shewit Gele, Renton - Registered Nurse
Xochitl Rojas, Seattle - Registered Nurse
Thresa Smart-Benjamin Memorial Scholarship for Women
Shawna Gray, Renton - Dental Assistant
Zahra Saeid, SeaTac - Medical Assistant
Lindsey Stoor, Renton - Massage Therapy Practitioner
Jixue Wang, Renton - Accounting Paraprofessional Accounting Specialist
Unico Properties Scholarship
Ali Kadkhoda, Kent - Commercial Building Engineering Industrial Engineering
Nikolay Lyashuk, Auburn - Industrial Engineering Commercial Building Engineering
Sergii Serediuk, Auburn - Commercial Building Engineering
Vern Gambriell Scholarship
Thaer Aljanabi, SeaTac - Engineering Design Technology
Warren Andersen, Newcastle - Construction Management
Ali Kadkhoda, Kent - Commercial Building Engineering Industrial Engineering
Nameer Rafeeq, Kent - Engineering Design Technology
Sergii Serediuk, Auburn - Commercial Building Engineering
Watt Family Aerospace Diversity Scholarship
Thanaa Aljanabi, Kent - Engineering Design Technology
Luat Nguyen, Auburn - Precision Machining Technologies
Minh Phan, Kent - Precision Machining Technologies
Mark Schlager, Renton - Welding
Roxanne Stansberry, Seattle - Engineering Design Technology