Current and future RTC Allied Health and Pre-Nursing Students—Join an innovative program that:
will improve the health of our community
is a collaboration between Renton Technical College and Valley Medical Center
allows you the opportunity to provide one-on-one assistance and coaching to a patient as well as weekly rounding with a team of primary care professionals
offers a one-of-a-kind community service opportunity that will look great on your resume when applying for future positions in healthcare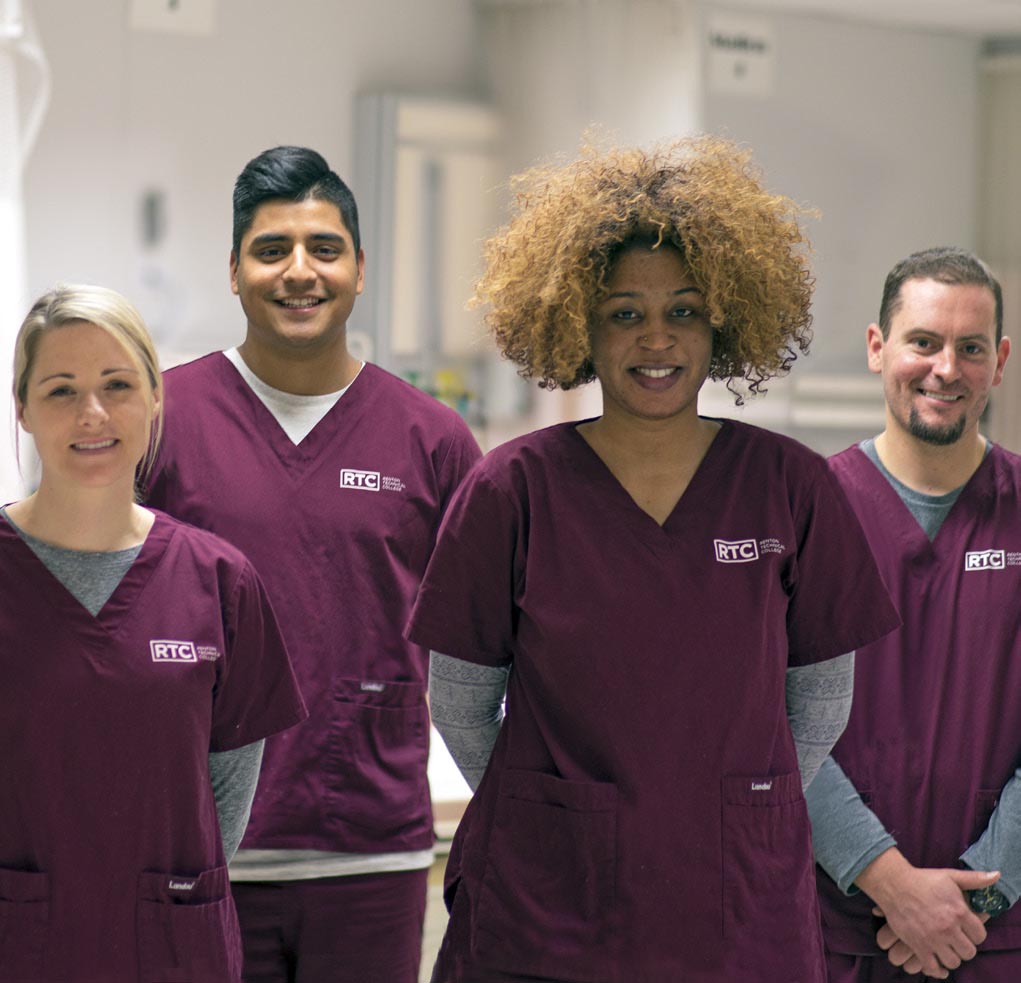 Apply today to be part of the RTC/VMC Health Coach program beginning Fall 2018!
Through this program, students will obtain biological, psychological, and sociological insights for promoting positive health behaviors in an 11-week course, and then receive 9 months of real-world training and experience helping patients make positive health and lifestyle changes through Valley Medical Center's Highlands Clinic. Health Coaches provide extended, one-on-one assistance in patient homes for 4 to 6 hours per week while simultaneously 1) learning valuable skills to become a future healthcare worker, 2) improving patient outcomes, and 3) lowering healthcare costs.
Priority Applications are due by Wednesday, August 1, 2018 at 5 p.m. Applications submitted after the Priority Application Date will be considered for on a space-available basis.
The Health Coach program is a one-year commitment which entails:
A 2-credit training course at Renton Technical College in Fall 2018 – TUITION FOR HEALTH COACH COURSE PAID BY VALLEY MEDICAL CENTER
A three-quarter, non-credited community service program: Winter 2019 through Summer 2019 with Valley Medical Center's Highlands Clinic. If selected, Health Coaches must provide own transportation to sites.
If accepted in to the program, Health Coaches will have access to exclusive training and networking events with Valley Medical Center staff and providers, and will qualify for $1,500 in scholarship funds to continue their healthcare education after successful completion of the coursework and three-quarter community service term.
Please note that this is a selective admissions program where applicants will be screened and potentially asked to partake in a 20-minute interview with RTC and VMC faculty before acceptance in to the program. Applicants must be 18 years of age by August 1, 2018 to participate in the program.
For more information, contact Debbie Rundle (drundle@rtc.edu) or Colleen Bassham (cbassham@rtc.edu) at Student Success Center Counseling and Advising.