As part of RTC's Guided Pathways project, in Winter 2020, six faculty were selected through a competitive application process to assist and support our Essential Practice #4: Ensuring that students are learning.
What we do:
Work with faculty on course design to meet the needs of their students
Answer questions regarding Canvas and tech issues
Gather information on teaching, tech, and inclusive pedagogy, shared out regularly
Offer regular (virtual) workshops on various teaching topics for faculty
Keep abreast of trends and new ideas in teaching
Co-create and facilitate PD workshops for faculty based on institutional and faculty needs/requests
Convey issues/questions from faculty to administration
Provide exercises and activities that enhance the learning process
Create supporting material/media (audio, video, simulations, role-plays, games, etc.)
Work with subject matter experts and identify target audience's training needs
Assess learning needs
See more about Inclusive Pedagogy: What is Inclusive Pedagogy
---
Meet our Inclusive Pedagogy Instructional Designers 2020 Team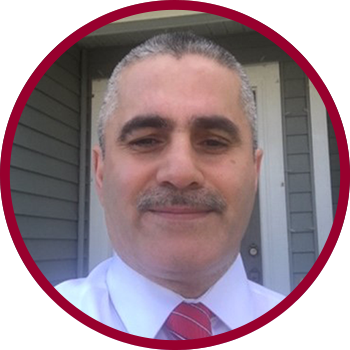 Nizar Ali is a seasoned ESL/ELA Instructor in the College and Career Pathways department, Nizar has been teaching ESL/ELA since 1994 after getting his first MA in 1993.
He has been teaching English since 1994. He taught in Libya and the United Arab Emirates for 16 years. He migrated to the United States in 2010 and since 2012 he has been teaching at RTC. He earned his second MATESOL in 2015 from the University of WA. Currently, he is in his third tenure-track year at RTC. He has been on the WAESOL board for three terms and has been working with the publication committee. He presented in WAESOL, Tri-TESOL as well as TESOL International. Moreover, he published several articles with WAESOL Educator. He highly advocates for inclusion, equity, use of technology in the class, and use of OERs.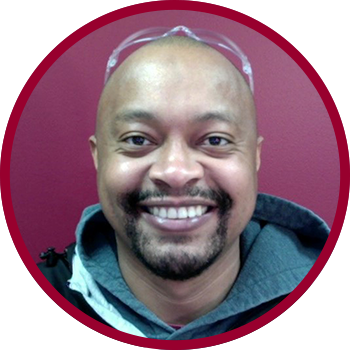 Batholomew Kimani is a passionate educator and student advocate for equitable access in adult education and elearning.
He is part of program faculty in advanced manufacturing metamajors with interests in Accessibility and LMS course design. Successful PD activities include training on UDL, RA, QM, curriculum design, and eLearning development. He is a graduate of the Certificate in eLearning Design and Development program at RTC and holds a Bachelors and Masters degree in Materials Science and Engineering from Washington State University. Batholomew is available to help set up quizzes, course assessments on Canvas, and making your course materials more accessible.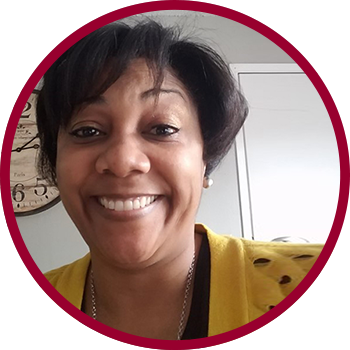 Raquel Poteet recently received her MA in TESOL (Teaching English to Speakers of Other LangInstructor Imageuages).
Her educational background also includes a BA in Education and Languages. Raquel has presented in the Canvas, Reading Apprenticeship, and WAESOL conferences in the past and loves to work with Canvas design concepts for student success. She understands the importance of being knowledgeable of the learning, motivational, behavioral and developmental theories to help students to their fullest. Last, but not least, she believes in the value of self-reflection to better her practice.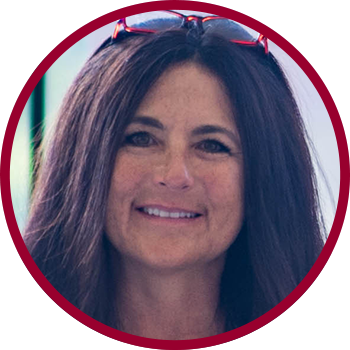 Mitzi Philpott is a graduate of the eLearning Design and Development Program and was one of the first to take advantage of the program's partnership with City University to earn her Master's degree in Adult Education.
She also holds a BS in Business Administration from Northern Arizona University. Mitzi is a Quality Matters master reviewer. She is enthusiastic about fitness and is an ACE Certified Group Fitness Instructor teaching basic power yoga, yoga-pilates, and kickboxing. She enjoys activities such as boating, kayaking, river rafting, waterskiing, hiking, snow skiing, walking her dogs, and walking for causes.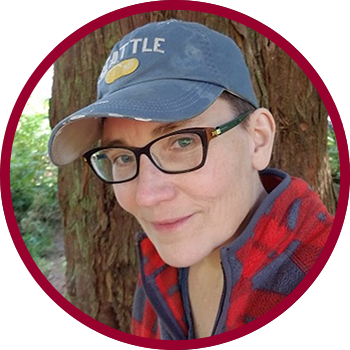 Zefire Skocen leads the massage therapy program, and is a graduate of the eLearning Design and Development program and studies equity-based PD passionately like UDL, Accessibility, and Quality Matters.
Ze studies Instructional Design through UC Irvine. Ze has hybridized the massage therapy program. Ze is committed to empowering faculty to utilize Canvas to fit their curriculum and modality needs. Ze's faculty consulting motto: 'no e-problem is too big or too small.' In other words, Ze is happy to help with 'little' Canvas needs (like how to upload pictures, create a quiz, optimize the use of modules), and/or work on more challenging and/or creative course design needs - including teaching formerly face-to-face courses hybrid and/or on-line).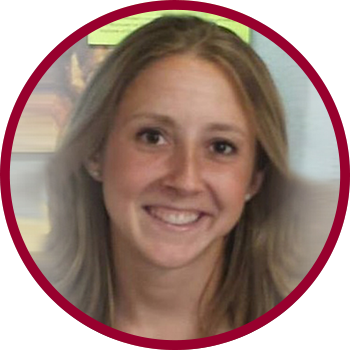 Kyra Stenslie teaches a variety of online and face-to-face courses at RTC, which have included English Language Acquisition, ABE, College Success, IBEST, and Early Childhood.
Her educational background includes a B.A. in Elementary Education, and an M.Ed. in Curriculum and Instruction. She has gained knowledge of how to make content and instruction more accessible and equitable for students by completing professional development courses in Ally, Accessibility 101, eLearning Design and Development, Reading Apprenticeship, OER, Curriculum Redesign, and Quality Matters.