Legal Assistant
Legal assistants help attorneys with much of the preparation work, research and communications they need to provide legal services. This program prepares students to work in the legal system as secretaries, receptionists, clerks, litigation practice assistants, and word processors. The curriculum includes law office procedures, business English and communications, and family and business law. The program may be taken days or evenings with a hybrid online option.
---
Enrollment Point: Fall, Winter, Spring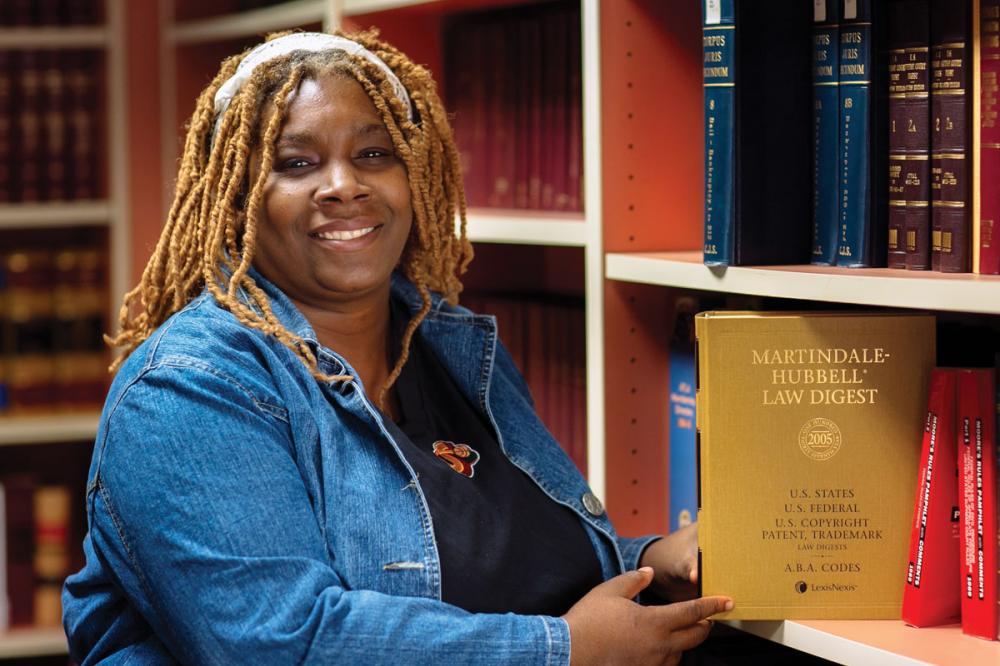 ---
Certificate of Completion:
Associate of Applied Science:
Bachelor of Applied Science:
---
All program lengths are estimates and are not guarantees. For the most current program information, check with an adviser by calling (425) 235-5840.
---
---
These amounts are based on median entry level wages, they are estimates and are not guarantees. For more information, visit careerinfo.net
---
At Renton Technical College, tuition is affordable and competitive.
Federal aid is available for most students to help pay for school. Fill out your FAFSA now to get started.
The RTC Foundation offers scholarships to help pay the costs of attending school.
---
All costs are estimates and are not guarantees. For the most current program information, check with an adviser by calling (425) 235-5840.
---
Hybrid: Tues., Thurs. & some Saturdays
---
Hours may vary based on specific program requirements. For the most current program information, check with an adviser by calling (425) 235-5840.
---
Entry Requirements
Admission Requirements
Minimum age: 18 years.
Must take the Accuplacer or ASSET test before entering the program or being placed on the pre-registration list.
Admission Recommendations
High school diploma or GED.
Minimum typing speed of 30 WPM (Students entering without keyboarding skills may take longer to complete).
Legal Assistant Program FAQ
What Does a Legal Assistant Do?
Generally, a legal assistant assists lawyers in providing legal services for individuals and companies. A legal assistant may create and edit documents, communicate with clients, and conduct research, but must do so under the supervision of an attorney.
Depending on the employer, the day-to-day tasks of a legal assistant will vary. Duties may include filing internal office documents, drafting letters to clients, and organizing documents for use in court. Legal assistants may also be involved in maintaining the calendar of an attorney or judge, scheduling important court dates and deadlines, and drafting legal pleadings to be filed with the court.
Other tasks include:
Interviewing clients
Drafting letters to clients, attorneys, and the court
Organizing and indexing legal documents
Filing pleadings with the court
Helping prepare attorneys clients for court hearings
Following court rules and procedures
Maintaining attorney calendars of important deadlines
Abiding by ethical guidelines for providing legal services
Researching the law
Where Can a Legal Assistant Work?
Legal assistants can work in a variety of legal environments. A majority of legal assistants work in private law firms or for the government. However, legal assistants may also work for in-house legal departments (providing legal support to large companies and the lawyers who work for them), within the court system (like providing administrative support for judges and court clerks), and in other law-related environments (like working for an administrative agency or non-profit organization).
What Is the Difference Between a Legal Assistant, a Paralegal, and a Legal Secretary?
The American Bar Association (ABA) defines a legal assistant and a paralegal the same:
A legal assistant or paralegal is a person, qualified by education, training or work experience who is employed or retained by a lawyer, law office, corporation, governmental agency or other entity and who performs specifically delegated substantive legal work for which a lawyer is responsible.
Sometimes, the only difference between a legal assistant and a paralegal is the job title. Although paralegals may generally do more professional work, similar to the work done by attorneys, sometimes the job responsibilities are identical for legal secretaries, paralegals, and legal assistants. Each potential employer may have a specific set of tasks that fall under each of these titles.
What Makes Me a Good Fit for the Legal Assistant Program and for Working in the Legal Field?
General skills and characteristics of a good legal assistant student and prospective legal assistant include: good organization skills, the ability to write clearly, a focus on accuracy and speed in performing tasks, and an interest in learning about the law and how the legal profession operates. Having good computer skills (or being willing to improve) is also an asset.
---
Course Information
Course Requirements
| | | |
| --- | --- | --- |
| Course # | Course Title | Crs |
| COL 101 | College Success | 2 |
| LGL 101 | Introduction to Legal Profession | 5 |
| LGL 105 | Legal Keyboarding | 1 |
| LGL 108 | Law Office Procedures I | 5 |
| LGL 109 | Law Office Procedures II | 5 |
| LGL 117 | Law Office Procedures III | 5 |
| LGL 120 | Human Relations in the Legal Office | 3 |
| LGL 121 | Word Processing | 5 |
| LGL 127 | Office Applications I | 4 |
| LGL 128 | Office Applications II | 4 |
| LGL 140 | Technology in the Law Office | 4 |
| LGL 192 | Job Search | 4 |
| LGL 199 | Externship/Capstone | 5 |
| ENGL 075 | Business English | 4 |
| ENGL 085 | Business Communication | 4 |
| AMATH 163V | Business Math | 3 |
| LGL 110 | Family Law & Estate Planning | 5 |
| LGL 201 | Civil Litigation | 5 |
| LGL 112 | Business Law | 5 |
| | Total | 78 |
General Education Course Requirements for AAS Degree
| | | |
| --- | --- | --- |
| Course # | Course Title | Crs |
| AMATH 175 | Applied Mathematics for Business and Industry | 5 |
| ENGL& 101 | English Composition | 5 |
| CMST& 101 | Introduction to Communication | 5 |
| | Total | 15 |
---
Program Outcomes
Learning Outcomes for Legal Assistant Program:
Be able to work effectively and professionally in a legal environment.
Demonstrate confidentiality and knowledge of ethics in the legal environment.
Be able to prepare correspondence, pleadings, and a variety of legal documents from scratch, rough draft, forms, and boilerplate language.
Demonstrate core level computer skills using current and widely used computer software such as Word, Excel, PowerPoint, Outlook, and Access.
Demonstrate critical thinking skills to prioritize, anticipate, and analyze problems, and then to evaluate and implement solutions.
Demonstrate effective written and oral communication skills to works effectively with clients, attorneys, paralegals, and other support staff.
Demonstrate knowledge of basic legal office skills, such as proofreading, time and billing procedures, basic math computations, client intake, records management, handling mail, telephone and receptionist procedures, making travel and meeting arrangements and using office equipment.
---
Accreditation
External accreditation is not applicable to this program.