Due to the current COVID-19 health crisis, the Library's physical space is closed to the public. We are now serving students and the community remotely until further notice. Please contact us by email (librarian@RTC.edu), text (425-336-2764), or phone (425-235-2331). To better serve you, please leave your first and last name, email or phone number, and purpose of your inquiry.
Learn more about current Library services by visiting the Updates and Resources page or about the latest COVID-19 updates at RTC by visiting the Coronavirus Update page. Stay safe and stay healthy!
Need to borrow a book/DVD? Learn how to request your item for pick-up here.
April 2021
The Library invites you to celebrate National Poetry Month and to participate in our activities throughout the month of April! Explore and experience poetry of all kinds, especially with a focus on RTC's commitment to Equity, Diversity and Inclusion. All things poetry are welcome and celebrated, and we hope to show the power of poetry to engage the mind and heart. Thank you, and welcome to National Poetry Month!
---
HOURS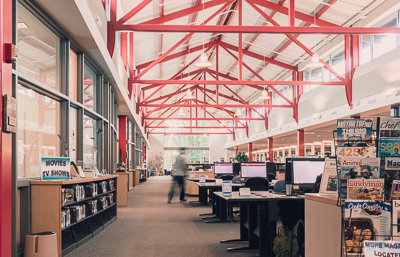 We are completely closed to the public until further notice.
During this time, we can be contacted through email (librarian@rtc.edu).
Please continue to check our website for updates on our hours of operation.