Renton Technical College, through the Learning Resource & Career Center (LRCC), and the United Way of King County are partnering to provide our students with additional assistance.
Balancing work, life, and college isn't easy. That's why the Benefits Hub offers full-service financial assistance and help with resources. Our team is here to help you get connected to:
Financial Coaching: Build a personal savings and spending plan, get assistance with understanding your credit, debt management, banking options, and much more.
Paying for College: Apply for and understand FAFSA/WASFA, scholarships, and other funding resources.
Housing Support: Access funds, navigate emergency housing and receive other supports like rent and utility assistance.
Benefits Access: Get help signing up for public benefits like a reduced transit fare (ORCA LIFT), food resources including Basic Food (SNAP/EBT/Food Stamps), health insurance, and more.
Food Access: Learn about access to RTC's food pantry and other local resources.
Emergency Funds: Receive money to help with unexpected costs including transportation, medical, family/household emergencies, food, and childcare expenses.
---
Free Tax Filing with United Way!
Do it yourself or get help from a tax professional. Visit the United Way of King County Tax Help page to get started.

---
Quick Links
Contact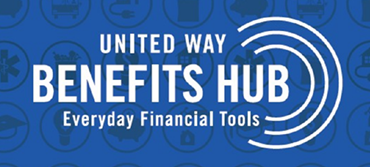 United Way Benefits Hub
Schedule your 60-minute appointment with our Benefits Hub coaches. Services are free and available to all Renton Technical College students.
Please call (206) 649-8124 (ext. 5 for RTC) for additional assistance.
---
Zoom Drop-In
The Benefits Hub is hosting drop-in Zoom hours every Tuesday and Thursday, 10 am-noon!
---
Michelle John
Benefits Hub Coach
mjohn@uwkc.org
(206) 649-8124 ext. 51
Ali Baker
Benefits Hub Coach
abaker@uwkc.org
(206) 649-8124 ext. 50
Latasha Gilbert
Benefits Hub VISTA
lgilbert@uwkc.org
---
Learning Resource & Career Center
Technology Resource Center (C-102)
LRCC@RTC.edu
(425) 235-2352 ext. 5721