Published Tuesday, March 13, 2018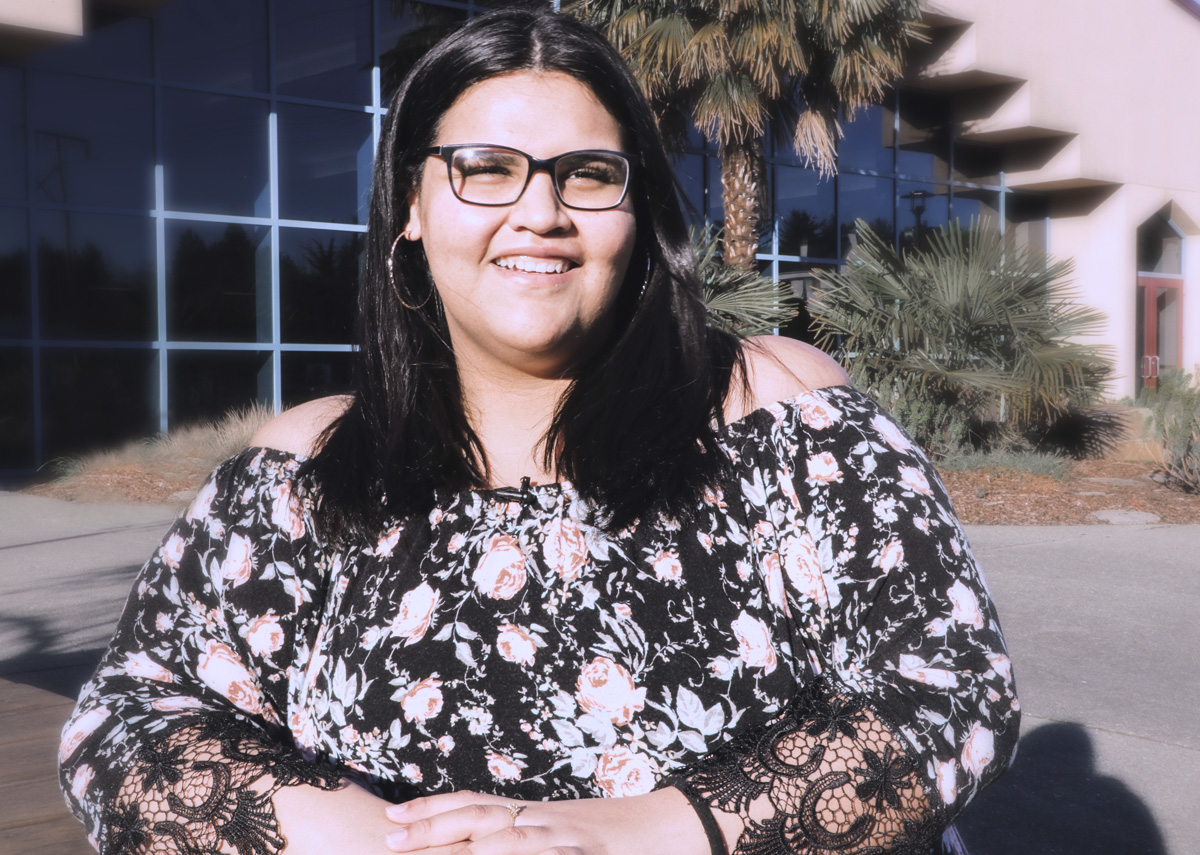 Margarita "Maggy" Esquivias admits she's a little shy. But that has not stopped her from becoming a strong voice at RTC, advocating for students and bettering the community. For her contributions and leadership, Esquivias was selected for the Governor's Civic Leadership Award.
The awards recognize the top student civic leaders at Washington Campus Compact member institutions who have demonstrated exceptional leadership and commitment to addressing critical issues on their campus or in the community. Esquivias is the winner among all community and technical colleges. She will receive a $1,000 scholarship and be honored at a ceremony Friday, March 16, at the Museum of Flight.
"I just want to help out," Esquivias said. "I'm still shy, but I'm pushing myself. You can't grow if you keep sheltering yourself."
After graduating from high school on Bainbridge Island, Esquivias spent five years working as a nanny, although she dreamed of a career in the medical field. Eventually she followed her sister to RTC and began her pre-nursing studies – and continued to push herself.  
Esquivias is on the Student Government Executive Team, a member of the Student Senate, and the student representative on the RTC Foundation Board. She works in the Learning Resource and Career Center, and she was integral in starting a food pantry to serve students.
Elijah's Pantry, named in memory of a former fellow student leader, provides quick snacks for students who need them during the day or don't have enough to eat at home. Funds from ASG and donations from the RTC community stock the pantry.
"Sometimes students are already struggling with tuition and books and it's hard to get food on the table," Esquivias said. "They don't want to say anything, so it's nice they can just take what they need."
A student survey showed one of the barriers most often reported are hunger and food insecurity, and Esquivias' work will help ease that burden.
"Maggy and her fellow student government members demonstrated visionary leadership in creating this critical service," said Jessica Supinski, director of student programs and engagement at RTC. "The impact of her endeavors has improved our campus. Her service will have a positive impact on our college for years to come."
As first-generation college student, Esquivias appreciates those at RTC who embraced her and helped her navigate the college system.
 "What pulled me in was the environment," she said. "Everyone was very welcoming and helpful."
After completing her pre-nursing transfer degree, Esquivias will pursue her bachelor's degree in nursing, where she will continue to help people.
"Maggy's contributions as a leader in collaborative efforts at RTC are model examples of the relational skills needed in the nursing profession," Supinski said. "She will continue to grow these skills as she progresses in her nursing education."
Watch the video below to learn more about Maggy: