All of Elizabeth (Demong) Flanagan's math students know her story.  
"I start every new class the same way: My name is Elizabeth, and I dropped out of high school when I was 15 years old," she says. "You see their body posture and facial expressions change as they feel more comfortable."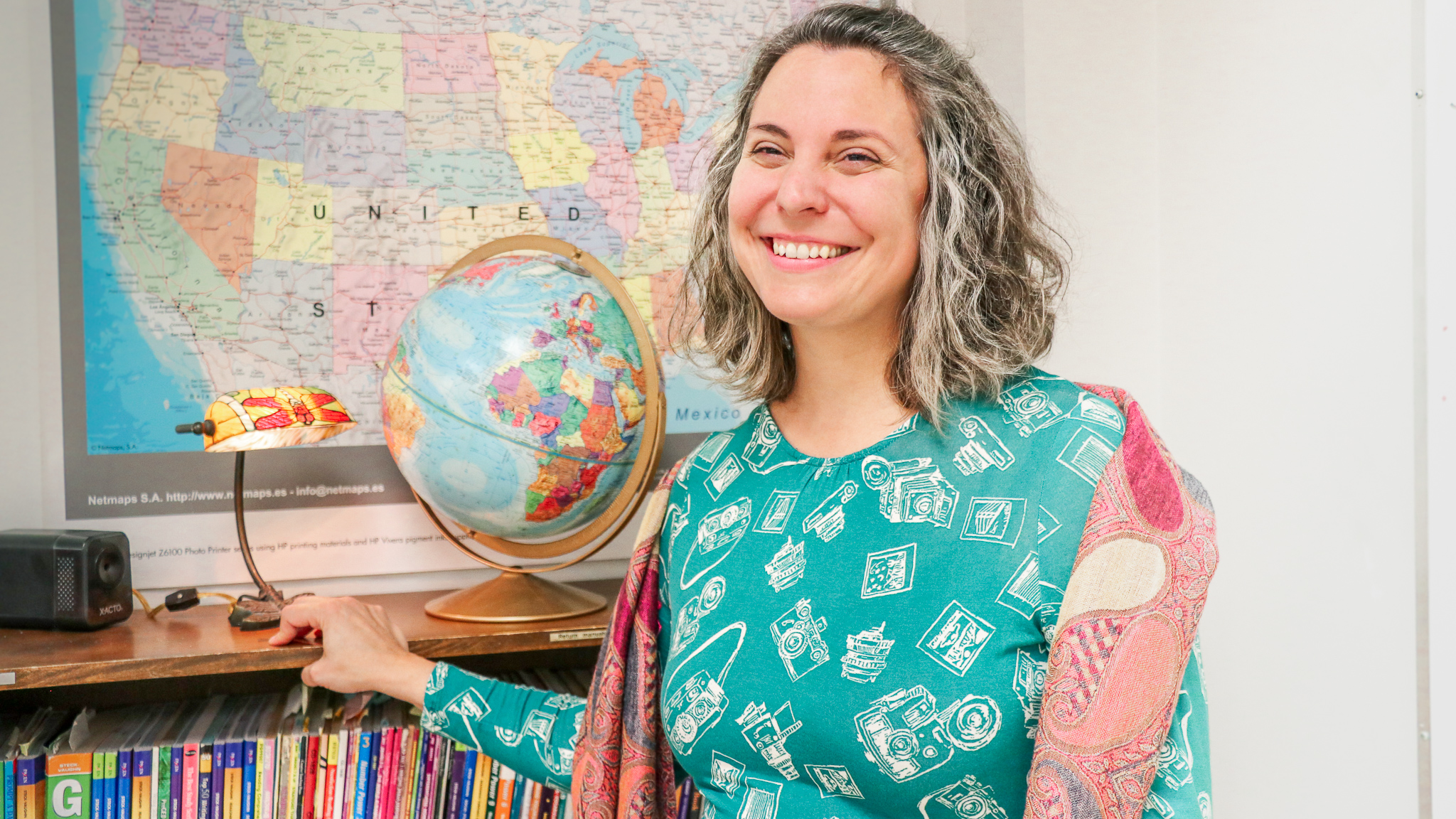 Flanagan, who teaches in Renton Technical College's High School Completion program, knows math causes anxiety in many students. She and Marty Cooksey, chair of the college's Math Department, aim to take the fear out of math and remove barriers that prevent students from advancing in their educations.
"Access to education is access to power," Flanagan said. "For many people, math is the primary barrier that keeps students separate from that power. Some people have been stuck for years. It's an unsticking."
Cooksey and Flanagan have combined their love of teaching applied math – applying math to solving real-world problems – and their passion for students to create an innovative partnership. Rather than viewing math as a weeding-out process as some do, they see it as a path to success.
Among their work, they have restructured RTC's math courses to better serve as a bridge to college-level courses. That means students can complete their math requirements in less time while being better prepared. RTC received a grant from College Spark Washington for the math pathways redesign.
In addition, the pair spearheaded a partnership to allow students with the Renton School District's Career and Technical Education Division (CTE) to receive both high school and college credit for a financial algebra class. Dual credit agreements have been in place for many years through many colleges throughout Washington State, but have historically had low transition rates from high school to college for CTE students. This partnership, which also includes class visits to RTC for campus tours, aims to change that.
For their achievements, they were honored as among the top 10 teachers in Renton at the 2019 Ahead of the Class Awards sponsored by the Renton Chamber of Commerce.
"Student success and equity are at the heart of RTC's mission," RTC President Kevin McCarthy said. "The important work Marty and Elizabeth are doing shows their commitment to removing barriers and helping all students succeed."
Overcoming a fear of math
Both teachers relate to students' math phobia. For Flanagan, her fear of math started when she was in sixth grade in the small town of Stanwood, Wash.
"That was the first math teacher who told me I was stupid," Flanagan remembers. "My educational trajectory was really altered by that teacher. I stopped thinking of myself as an intelligent student. By eighth grade, school was pretty much over for me."
She dropped out of high school and started working at a bakery in town. As she watched the line of cars driving by on their way home from school, she thought she might have made a mistake, but she couldn't imagine returning to the school where she felt she didn't fit in. She started asking her friends in school what books they were reading, and she made regular visits to a bookstore near the bakery.
"I spent almost all my money on books," she said, picking up Jane Austen, "The Odyssey" and "To Kill a Mockingbird."
At 17, she earned her GED and enrolled in a couple of classes at Everett Community College. She was pregnant and married at 21 and decided she needed a plan.
"Having a baby changes the way you see yourself in every single way," she said. "Once I became a mom, I became serious about school."
She went to Seattle Central College, where she tested four levels below college-level math. It took her a year and a half just to get through the developmental math courses and eight years to complete her associate's degree. Along the way, an algebra teacher believed in her and encouraged her.
"She tried to understand me and what I was trying to accomplish and the challenges outside of the classroom," Flanagan said. "It was a huge turning point for me. That's why I'm doing what I'm doing."
She applied to the University of Washington and she wrote about her experience leaving high school.
"It was the first time I realized it an asset, not something I needed to hide," she said. "I had accomplished something."
Flanagan started UW at age 28, and earned her bachelor's degree in history in 2010. A job as a tutor at Seattle Central again changed her life's direction. Most of the students seeking help were English language learners. She loved working with them and went on to earn a master's degree from Seattle University in teaching English as a Second Language. She was asked to teach a math class at South Seattle College and surprised herself by how much she enjoyed it.
"Turns out I'm really good at it," she said with a smile. "When I taught English, I didn't learn anything. Teaching math, I had to learn how to do it, which satisfied my intellectual curiosity."
Flanagan taught algebra at Bellevue College for two years and began to identify herself as a math teacher. She joined RTC full-time in 2016 earned tenure this year.
Cooksey reached out to her immediately, and the two found they had much in common. A partnership was born with the goal of changing how math is taught. Presenting at a regional math conference about their work, they realized the collaboration between a general education teacher and an Adult Basic Education teacher is unusual. But they say it shouldn't be.
"We are breaking down barriers to college for students," Cooksey said.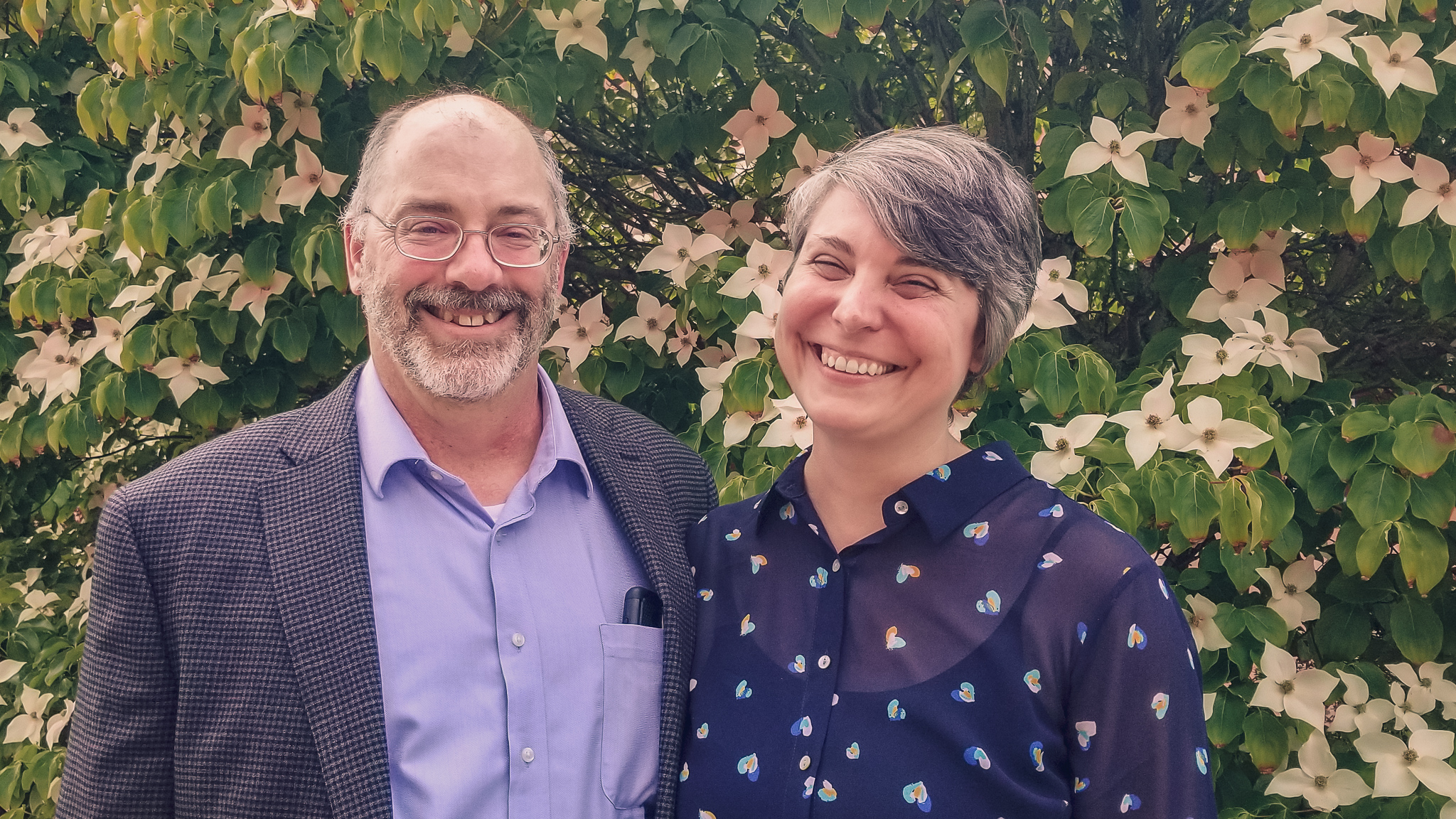 Searching for his target
Although Cooksey graduated from high school, his road to being a math teacher was also long and circuitous. Growing up in Palmdale, Calif., he felt aimless.
"I wasn't planning on going to college," he said. "I had no idea what I was going to do, but it wasn't going to be academics."
In high school, Cooksey preferred shop classes such as mechanics and welding to the rest of the curriculum and went to work at a lead smelting plant after graduating from high school. In his early 20s, he decided to give community college a try. He took fundamental math and a class to learn how to write sentences.
"I started at the very bottom," he said.
After five years, Cooksey was still chipping away at his credits when he decided to go down a fish and wildlife biology track and needed to take a math class. He felt overwhelmed by the subject, his lack of study skills, and his mostly younger classmates.
"I watched the good students and took what they were doing and adapted it," he said.
"I did that for years until I got my own process. When I finally got to calculus, I thought I had finally made it. It was not as scary as I thought it was going to be."
As an elective, Cooksey took an archery course – and realized he had a talent for it. He discovered he could compete at the collegiate level, so he enrolled at Cal State-Long Beach. He finished in the Top 10 in the country and was the Outstanding Graduate of the College of National Sciences and Math when he earned his bachelor's degree. He went on to earn a master's degree in applied math.
Cooksey's teaching career began as a teaching associate during graduate school and continued at Shoreline Community College, UW and other places. He joined RTC full-time in 2006 and knew he was home.
"I see myself more in the students here than anywhere else," he said, his eyes filling with tears. "Sometimes the things students go through outside the classroom still catch me off guard. It reminds me of where I came from. It's very emotional."
His students taught him how to teach, he says.
"Paying attention to their questions and their perspective was the best thing I learned," he said. "If you listen to their questions, you will learn. After 20 years of teaching, my toolbox grows every day. Every student I run into teaches me something."
Both he and Flanagan are surprised they ended up as math teachers but now can't imagine doing anything else. Their goal to dispel the math myth drives them.
"Math wasn't me," Cooksey said. "I can relate to that with my students. It's about getting their mind set on their goal and encouraging them."
He finds ways to help math make sense to his students, like using plastic cups and colored cubes to learn algebraic formulas to help them grasp the concepts.
"I'm not a mathematician. I'm a math teacher," Flanagan said. "Professionally, this is the entire meaning of my life."