A new Mechatronics program at Renton Technical College will train students for high-wage, in-demand jobs at companies like Boeing, Amazon, and Starbucks.
Mechatronics is a multidisciplinary field involving the integration of control, electronic, mechanical, and computer systems utilized to meet the demands of new high-tech fields. It includes robot installation and maintenance, automation equipment installation, troubleshooting and programming.  
"This is a field with considerable growth that pays a livable wage" said Mechatronics Program Director Claude Holmes. "Graduates of our program will have the skills, hands-on experience, and industry connections to lead to a great career."
Holmes says the starting wage for someone with the associate's degree is about $25 per hour, with the ability to work up to management, where the median salary in the industry is $87,000.
In addition to coursework, students will learn critical thinking and problem solving. They will work in a state-of-the-art Mechatronics lab, go on field trips to manufacturing plants in the South Puget Sound area, and participate in mock interviews with companies.
"We will produce well-rounded and skilled technicians," Holmes said.
Winter quarter begins Jan. 3, 2018, and registration for the two-year associate of applied science degree program will be open until Dec.31. There is also a three-quarter certificate program.
RTC partnered with industry leaders to build its curriculum and choose equipment to ensure the program prepares students for success. Leading companies including Amazon, Boeing, and Starbucks have agreed to offer paid summer internships to RTC students, to work with students on career development, and to hire directly from the program.
"The business environment we work in and technology change very quickly. In order to continue to meet these challenges, we need people with knowledge and skills to adapt quickly," said Michael DePew, retired senior manager of Equipment Services for Boeing Fabrication's facility in Auburn. "The Mechatronics Program will provide our businesses with skilled and motivated people to meet the needs of the future and ensure we remain competitive."
Boeing and companies throughout the Puget Sound area have available jobs in mechatronics. King County Executive Dow Constantine was at RTC Tuesday for a discussion between employers, educators and workforce development leaders about mechatronics.
"There are good paying manufacturing jobs available today in King County that are going unfilled," Constantine said. 
RTC is part of a consortium of five community and technical colleges to receive a U.S Department of Labor grant to start mechatronics programs. RTC aims to train at least 165 young adults ages 17-29, veterans, and others with barriers to employment in this emerging field. Holmes is building relationships with South Sound high schools to encourage Running Start students and graduates to enroll.
For more information visit www.rtc.edu/mechatronics.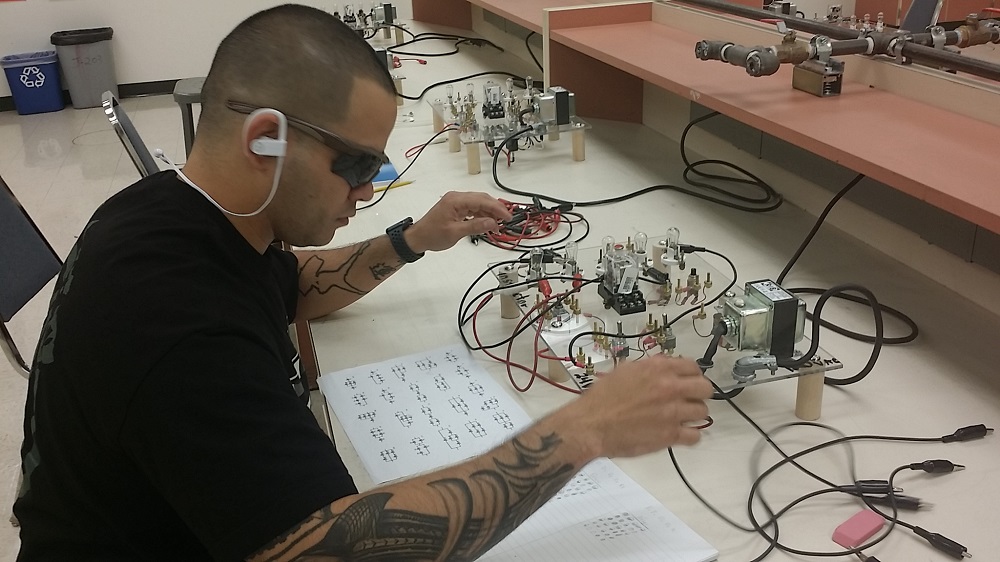 Students in RTC Mechatronics program gain skills for high-wage, in-demand jobs.