Micah Vining has always had a head for business. He remembers stocking up on candy bars before leaving for Scout camp as a kid.
"I would sell them at a profit, because it was still less than the kids could buy there," Vining remembers.
The organization has since changed its bylaws to forbid that, but he looks forward to coming up with other great plans with his AAS-T in business from Renton Technical College. Vining is now in his second year in the Running Start program.
Vining, who was homeschooled through high school, said RTC's small classes appealed to him, as well as the diverse student population and the variety of classes. Plus, both his older brothers went to RTC, so it's become a family tradition. The flexible schedule of business classes allow him to continue to work 24 hours a week loading and unloading planes for Federal Express at SeaTac Airport.
Although Vining enjoyed homeschooling, he has gained an appreciation for in-class learning, as well being around different people and perspectives.
"There is such a diversity of students here," Vining said. "It's really fun to meet people from all over the world."
He started as a general education student, where he took a variety of courses, including Spanish and biology, which he particularly enjoyed. Now focused on a career in business, Vining plans to pursue a bachelor's degree at Central Washington University after his June 2018 graduation.
He encourages other high school students to consider Running Start at RTC.
"Why not?" he asked. "You get a head start on your credits. You are saving money on college. It's so much cheaper to go to a community or technical college than a university, but it's a great education."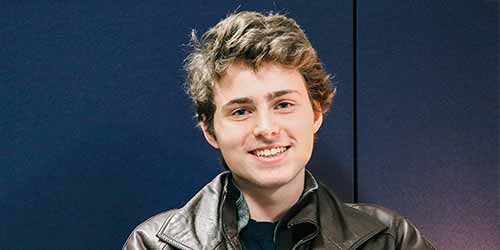 Micah Vining enjoys the variety of courses and diversity at RTC.