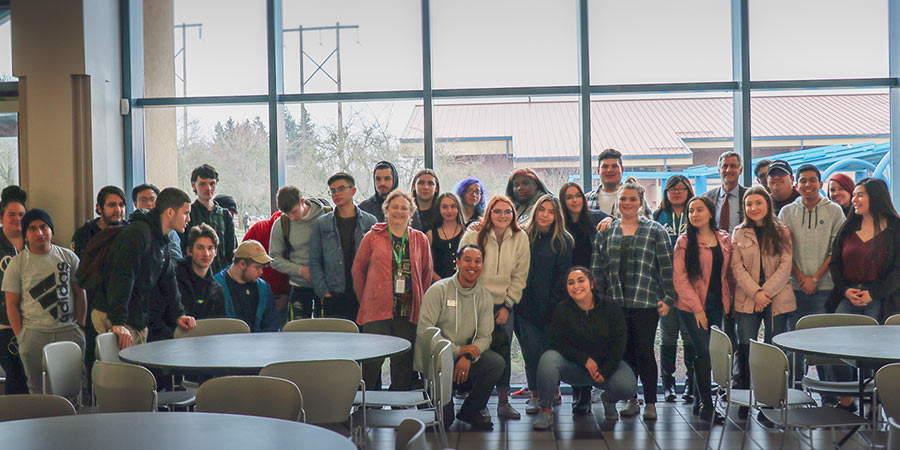 Hazen High School senior Zack Hinesley was already making plans to attend Renton Technical College, so when he found out he could receive college credits for a high school math class, he was eager to sign up.
"It gets me on the ground running," said Hinesley, who plans to start the Ford Asset Program at RTC in fall 2019.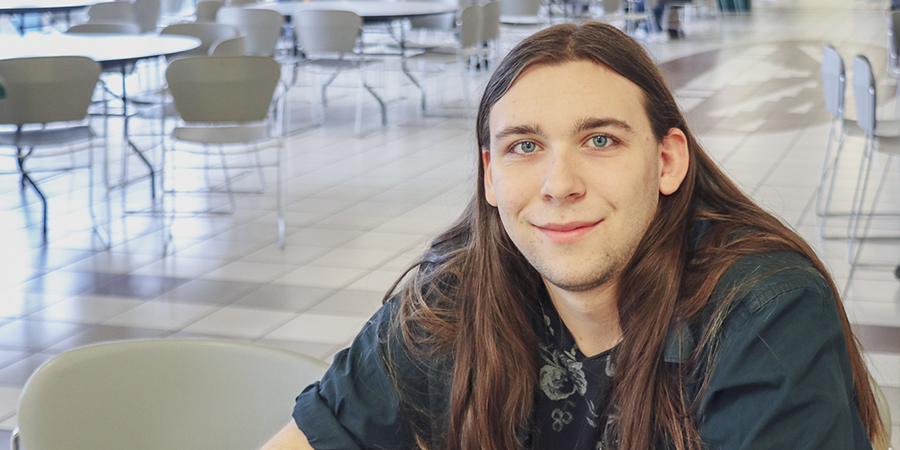 Through a partnership between RTC and the Renton School District's Career and Technical Education Division (CTE), students who pass a Financial Algebra class will earn math credits toward an Associate of Applied Science degree at RTC. Once a student has attempted the math assessment required for graduation, the course will also serve as an alternative to the test. Dual credit agreements have been in place for many years through many colleges throughout Washington State, but have historically had low transition rates from high school to college for CTE students. 
"We are breaking down barriers to college for CTE students," said Marty Cooksey, a math instructor at RTC who, along with math colleague Elizabeth Demong, spearheaded the partnership.
About 40 students from Hazen and Lindbergh high schools visited RTC March 6 to apply for RTC credits and explore career training pathways offered at RTC. (The burgers and chili fries from the Culinaire Express were also a hit with students.)
 "Our students need to graduate with options, so that they are prepared for their first next step after high school," said Kevin Smith, CTE Director for the Renton School District. "Our goal is that every student earns a Renton School District high school diploma, with a combination of additional career learning experiences, such as meaningful employment via CTE Worksite Learning, and/or by earning a combination of portable credits and credentials tied to future career and education plans."
For some students, it was their first visit and they learned about the many opportunities available to them. Others have had their eyes on RTC for a while.
Jennifer Cardenas and Sandra Preciad both hope to enroll in RTC's Anesthesia Technologist Program. Elliott Goulet has plans to enroll in welding and says "it's pretty cool" to already have credits toward the program.
"I want to go to RTC so this, so this program really helps," he said.
Cooksey and Demong are working with other school districts to expand the CTE-focused dual credit program.