Current and future Renton Technical College Allied Health and Pre-Nursing students can apply to become health coaches who offer one-on-one assistance to patients. The innovative program offers a one-of-a-kind community service opportunity and experience that will benefit students in their future careers.
A collaboration between Renton Technical College and Valley Medical Center, the Health Coach program is a one-year commitment, which includes an 11-week, two-credit training course at RTC in Fall 2018, followed by a three-quarter, non-credited community service program at Valley Medical Center's Highlands Clinic. VMC will pay the tuition for students accepted into the program. Students can apply online. Applications are due by 5 p.m. Wednesday, Aug. 1. Apply now.
Health Coaches provide extended, one-on-one assistance in patient homes for 4 to 6 hours per week, helping to improve patient outcomes and help lower healthcare costs. Students will obtain biological, psychological, and sociological insights for promoting positive health behaviors during the course, then receive 9 months of real-world training helping patients make positive health and lifestyle choices.
Health Coaches will have access to exclusive training and networking events with Valley Medical Center staff and providers and will qualify for $1,500 in scholarship funds to continue their healthcare education after successful completion of the program.
Admission is selective, and applicants will be screened and potentially asked to take part in a 20-minute interview with RTC and VMC faculty before acceptance into the program. Applicants must be 18 years of age by August 1, 2018.
For more information, contact Colleen Bassham (cbassham@rtc.edu) at Student Success Center Counseling and Advising.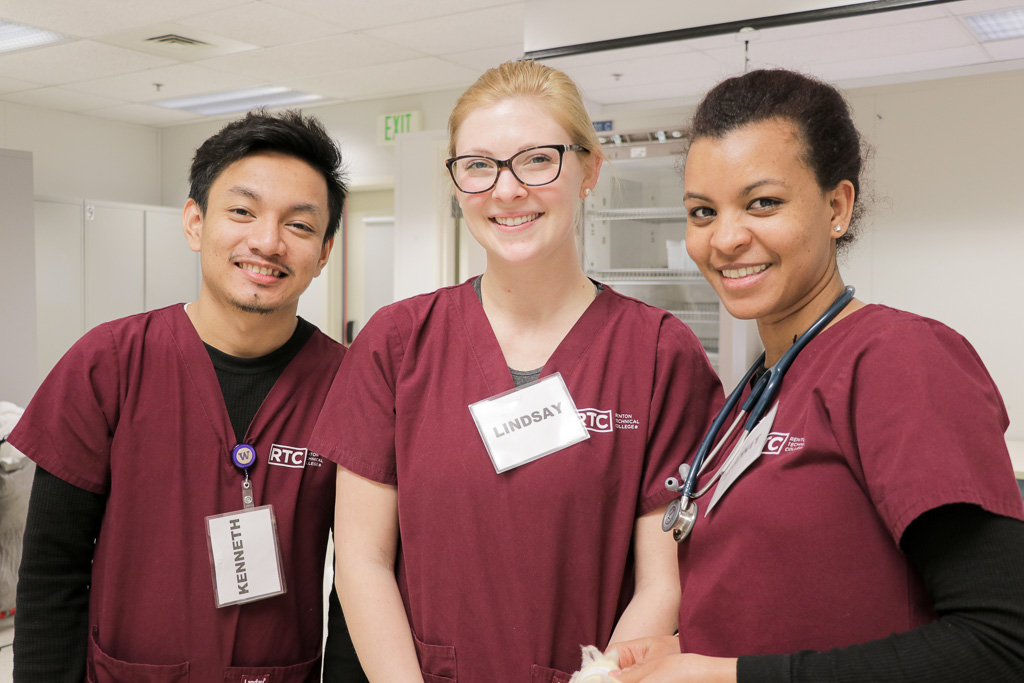 Students from Allied Health and Pre-Nursing programs can apply to the new Health Coach Program.