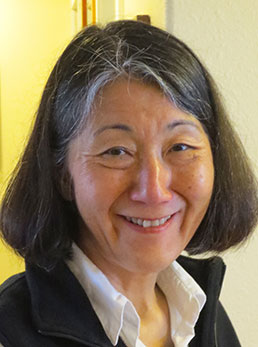 RENTON, Wash. – Today, Renton Technical College announced the appointment of Frieda Takamura to the Board of Trustees. Takamura was the president of the Renton Education Association from 1988-91, after teaching in junior high and high schools in Renton, Walla Walla, and Crawfordsville, Ind. She also previously worked as the human and civil rights program coordinator for the Washington Education Association.
Upon learning of her appointment, Takamura said, "I have a deep interest in educational institutions and systems that serve diverse student communities. I'm honored to work with Renton Technical College, a vital resource in our community."
Governor Jay Inslee appointed and commissioned Takamura to the Renton Technical College Board of Trustees from November 18, 2015 until September 30, 2020.
Takamura holds an undergraduate degree in English from Whitman College and a graduate degree in Education from the University of Washington. In addition to her work in education, she volunteers her time with a number of community organizations.
###
Direct all media inquiries to:
Melissa Rohlfs
Renton Technical College
Phone: 425.235.2356
Email: mrohlfs@rtc.edu