Dear Colleagues and Students,
As president of Renton Technical College, I want to explicitly recognize that those who attacked the U.S. Capitol—directly and indirectly—do not share the values of the College as I have expressed over the years. As you know, RTC values all members of our community—students, staff, and faculty—from all walks of life, belief systems, origins, and identities. We stand in solidarity with our BIPOC community, Black Lives Matter, Undocumented Students, and others threatened by these actions. We recognize that yesterday's events inflict racial trauma. We recognize such challenges to our democracy produce anxiety and uncertainty. We will address these and continue to build a stronger community; that is our collective responsibility.
When I wrote to you on November 2, 2020, urging people to exercise their right to vote, I said that "the election is at the center of passionate feelings and much of the news has focused on the contentious nature of this election season. We know that when the election results are final...not everyone will be satisfied with the results. Yet one of the crucial keys to the success of American democracy has been the peaceful transition of administrations and offices—be that a change or a renewal—and we all bear a vital responsibility to insure the continuance of that tradition, for regardless of the outcomes, important work remains to be done to better serve our diverse community and communities."
Yesterday, we saw that peaceful transition challenged in a manner no one has seen before, as people attacked the U.S. Capitol and our democratic system. It was shocking, upsetting, and shameful. As a leader in higher education, I endorse today's statement from my peers at the State Board for Community and Technical Colleges, the Council for Presidents, and the Independent Colleges of Washington:
"As leaders of public and private, not-for-profit colleges and universities in the state of Washington, we stand strongly together in denouncing yesterday's attack on the U.S. Capitol and on democracy. Since the earliest days of this nation, higher education has prepared an engaged, informed and civic-minded citizenry. In this way, our shared mission is fundamental to democracy and is in sharp contrast to the shocking scenes that unfolded in Washington, DC. Collectively, we redouble our commitment to preparing our students and future generations to help ensure that our democracy continues to thrive."
For additional support and resources, please see the attachment from Human Resources as well as Renton Technical College: Racial Trauma & Allyship, by Behavioral Health Team - YouTube. For more information, contact WA State Employee Assistance Plan or contact Behavioralhealth@rtc.edu.
Best,
Kevin D. McCarthy, Ph.D.
President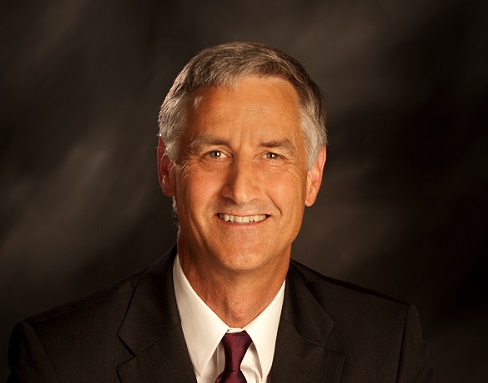 RTC President Kevin D. McCarthy