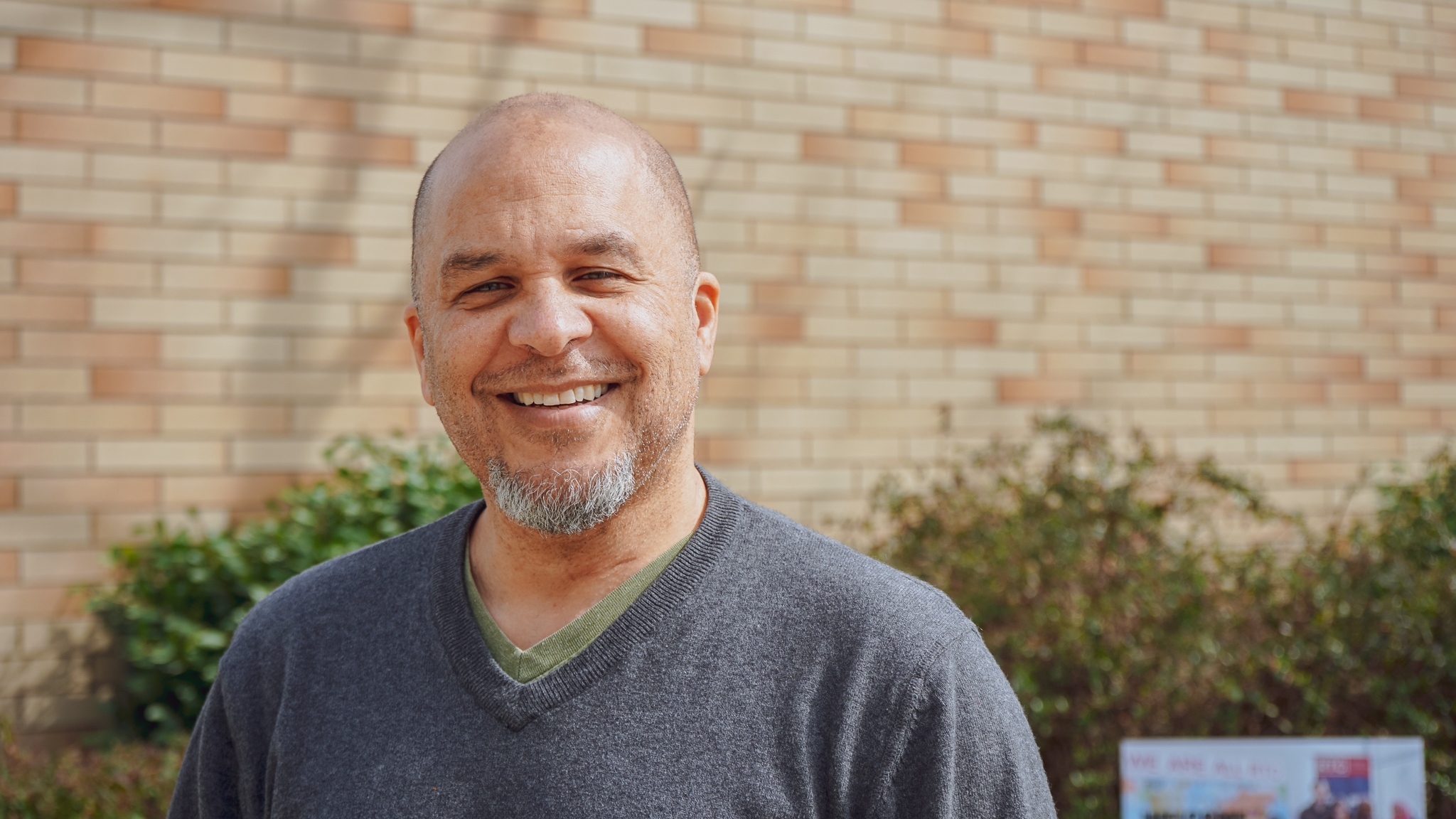 Joseph Lee Gordon has been fascinated with astronomy and the universe since he saw NASA's Apollo missions as a small child.
"I followed later missions closely, drawing rockets, planets, moons, imagining where the universe ends, the whole bit," he said.
Now, after a career in biotech and other fields, he is pursuing his lifelong dream to work in astronomy, which led to the Computer Science Program at Renton Technical College.
"I decided it was time to pursue what I really love," Gordon said.
Gordon earned a bachelor's degree in genetics from Washington State University and worked in the biotech field until he was laid off in the 2009 economic recession. He reinvented himself, opening a start-up import company. Fluent in Portuguese, he lived and worked in his wife's native Brazil. He is now a certified medical interpreter.
He became an amateur astronomer in 2014, and in 2016 committed to making a profession out of his lifelong passion. While visiting a Midwest graduate astronomy program, the host senior astronomer introduced him to the rapidly growing field of "Astro-Informatics," a combination of astronomy and data analytics. Although he loved the graduate program, Gordon became reluctant to move his two young daughters from their Renton schools.
Sensing Astro-Informatics was his best way into the field, Gordon enrolled at RTC. This summer, at age 55, he will graduate with an applied associate's degree in computer science. The astronomy field incorporates large-scale data analytics, artificial intelligence, and machine learning to pull new discoveries and relationships that could never have been guessed previously. He has set his sights on working for an international consortium that includes UW in Seattle.
"My goal is to play a role in this growing field, and help manage and mine these revolutionary data sets," he said. "At this relatively late stage in my career journey, I'm trying to prepare my skillset to work using tools to assist the discovery process."
It is this sense of discovery and exploration that drew Gordon to astronomy and to RTC. He says the college was the perfect place for him to again reinvent himself.
"Many of us are various stages of broken when we first open those main doors," he said. "RTC as an organization genuinely reaches out to welcome us, to assist, to care and to bolster us, offering guidance to help manifest lives we imagine."
Nothing has deterred Gordon from his goals – not even a terrible freak accident last summer in which he broke his neck. Recovered, with a titanium plate over his C6 & 7 vertebrae, he was back in class fall quarter. An RTC Foundation Scholarship provided needed help.
"Through this gloom shined this goodness," he said.
He is older than most students in his classes, yet Gordon feels at home on campus and tells others it's never too late to do what you love.
"What do you have to lose?" he asks simply.  "The toughest step is identifying and completely respecting whatever calls to you, then moving solidly in that direction despite probable judgmental voices in your head."
Gordon says he can't say enough about the supportive community at RTC. Everyone from his initial contacts to faculty, counseling, and services like the library and the Learning Resource and Career Center have been unwavering in their support.
"They embrace students from all backgrounds and walks of life," he said. "They roll out flexible red achievement carpets."