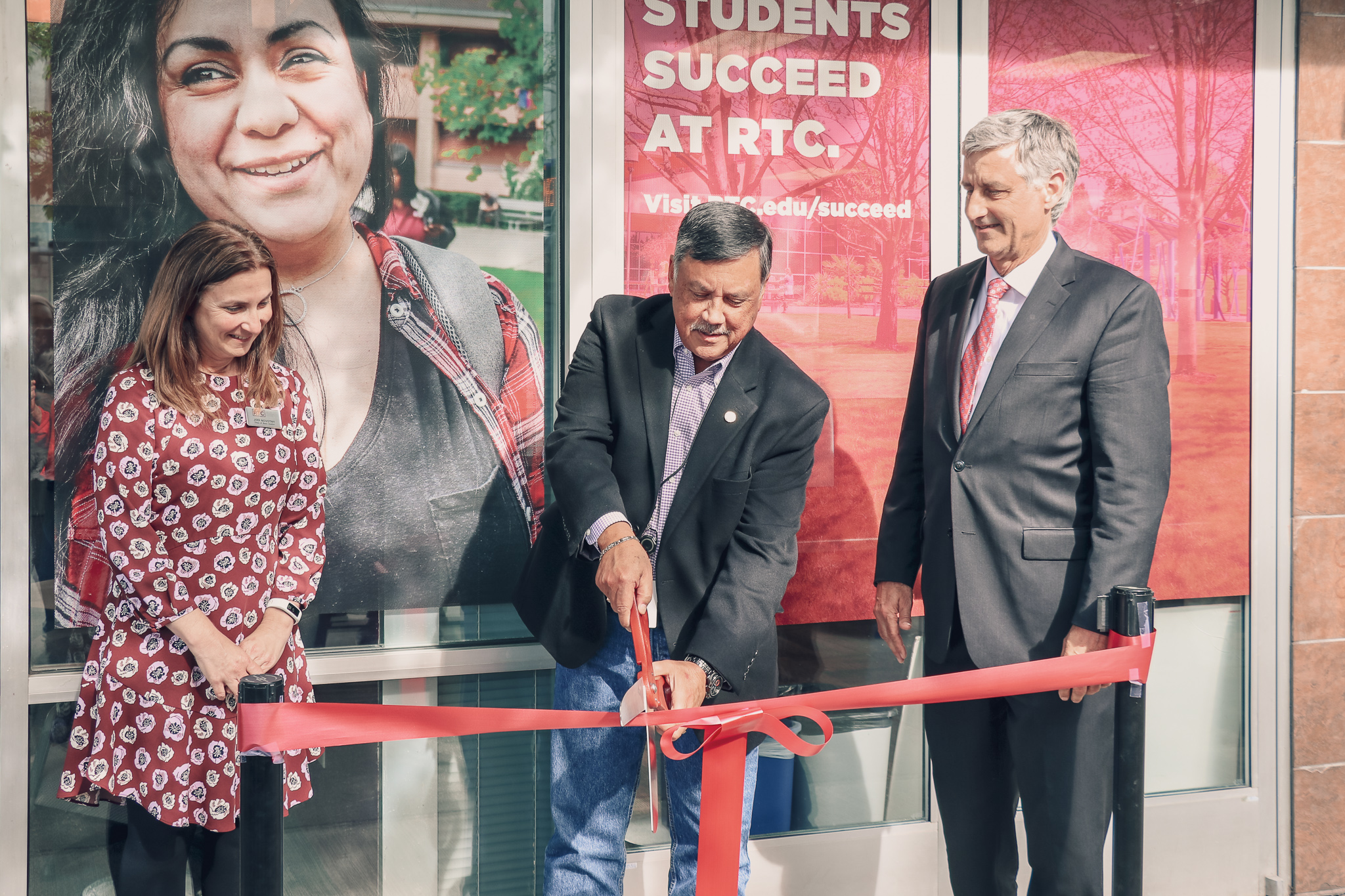 Mayor Denis Law, center, joined President Kevin McCarthy, right, and Dean of College and Career Pathways Jodi Novotny in cutting the ribbon to officially launch the center.
Renton Technical College welcomed the community to an open house and ribbon cutting at its new RTC Downtown Center May 29. Having a presence in the downtown area has been a longtime goal for the college.
"The city is over-the-top excited to have Renton Technical College downtown," said Renton Mayor Denis Law. "We know this is just the beginning."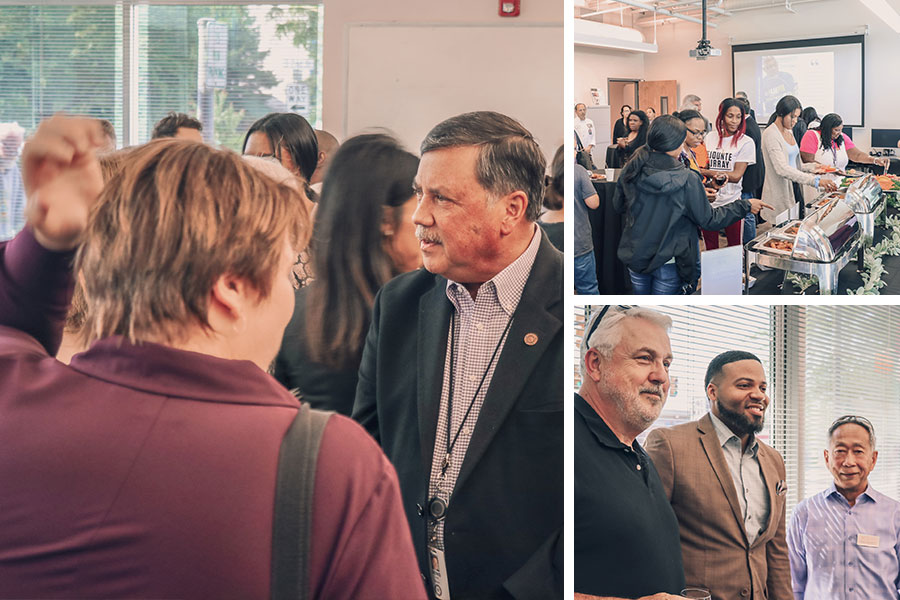 RTC Downtown, located at 232 Burnett Ave., has two classrooms, faculty offices, and a conference room. Classes for English language learners and high school completion started in January, and the college plans to offer more courses in the future. The College is identifying partners to be on site to serve RTC students. Space will also be available for corporate training, community gatherings, or event rental.
McCarthy welcomed a packed house of community partners to the celebration. He thanked the community partners and college staff and faculty who helped make the center a reality.
"It's great to be here in downtown Renton."