From her first day as a community college student, Huma Mohibullah knew she wanted to one day be at the front of the class. Now she develops and teaches innovative anthropology courses at Renton Technical College.
"From the first community college class I took, I realized I needed to have a Ph.D. because I wanted to teach and make a difference for students like me," said Mohibullah, an immigrant from Pakistan. After earning that doctorate from the University of British Columbia, Mohibullah joined the RTC faculty in fall 2017. Next semester she will teach three new courses on topical subjects: Cross-Cultural Medicine; Religion and Culture; and Arts and Culture.
Her research (which is on post-9/11 Muslim life in the U.S.) and teaching are rooted in her own painful immigrant experience. Her family came to the United States from Pakistan when she was 14 and her older sister won a scholarship to Yale. She and her parents settled in an "extremely white" community outside Cleveland, Ohio, where her educated parents took minimum wage jobs and she stood out from her peers at school.
"It was just such a painful shock," she said. "People rejected me."
A poor immigrant in "ugly K-Mart sweaters," Mohibullah said her classmates called her names and even spit on her. She couldn't make sense of it, grew depressed, and failed classes. When her sister moved to Seattle for graduate school, she followed, and found a more diverse and accepting community at Seattle's Nathan Hale High School.
"It was like a got my life back," she said.
Enrolling at Seattle Central College set the trajectory for her life.
"The first day, we learned about anthropological concepts and cultural difference," she said. "I finally had the language to make sense of my experiences as an immigrant."
Now she feels fortunate to provide such insights to RTC students. Her Cross-Cultural Medicine course (ANTH&235) examines how different cultural values affect patients' attitudes and beliefs about health care, as well as their approach to death and dying. Typically transferable, it also makes an excellent elective for students in Health and Human Services programs, who will work with patients from all cultures.
Religion and Culture (ANTH&234) examines how religion is understood by different groups globally and how it intersects with gender, ethnicity and other cultural categories. Arts and Culture (HUM&101) looks at the political and cultural dimensions of art, and how art "shapes who we are." Her courses include fieldwork, such as visiting places of worship or interviewing health care providers.
Mohibullah says she's happy to see things changing in the world in terms of tolerance and inclusion. Even in the small town her family had first settled in, she sees more diversity and acceptance. Her goal is to foster an appreciation of diversity and human difference in her coursework, teaching her students how to understand and connect with others from all cultures.
"I aim to make my classes fun," she said. "I think students will enjoy them and learn a lot."
It's not too late to register for Winter quarter. Visit https://www.rtc.edu/registration for to sign up now.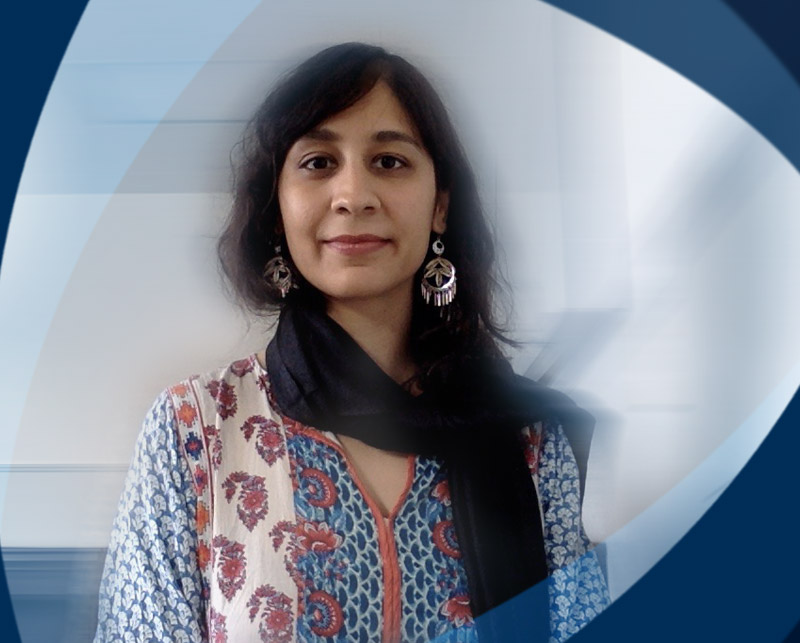 Huma Mohibullah, an immigrant, found her calling teaching anthropology at RTC