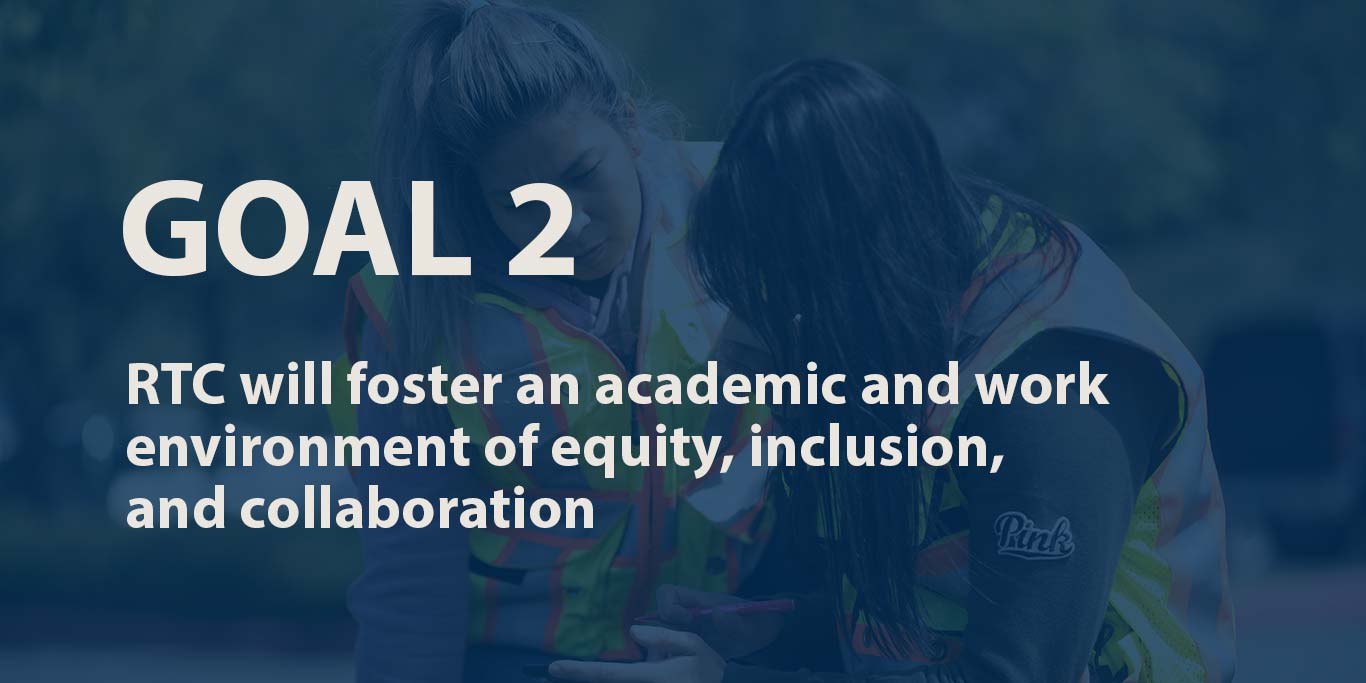 Close equity gaps for underrepresented,low-income, and first generation college students
Engage faculty and staff in discussions about equity and student success.
Develop and infuse diversity, equity, and inclusion in curriculum and instructional practices.
Implement best practice strategies for increasing retention and completion of underrepresented students.
Regularly present and discuss disaggregated data within the current college governance structure.
Attract, hire, and retain diverse faculty and staff
Strengthen recruitment strategies to ensure a broader range of applicants.
Make ongoing improvements to the hiring process.
Expand employee orientation, onboarding, and mentoring.
Increase cultural competency
Develop and implement an institutional equity plan.
Create a shared vocabulary around diversity, equity, and inclusion.
Provide ongoing education for faculty, staff, and students.
Expand opportunities for ongoing dialogue.
Improve policies, procedures, and infrastructure to ensure equity among all campus constituencies
Revise policies to close opportunity gaps and remove barriers for students.
Evaluate and revise intake and enrollment procedures to ensure equity and access for all students.
Evaluate technologies and facilities to ensure accommodation of all campus constituents, within the college's capacity.