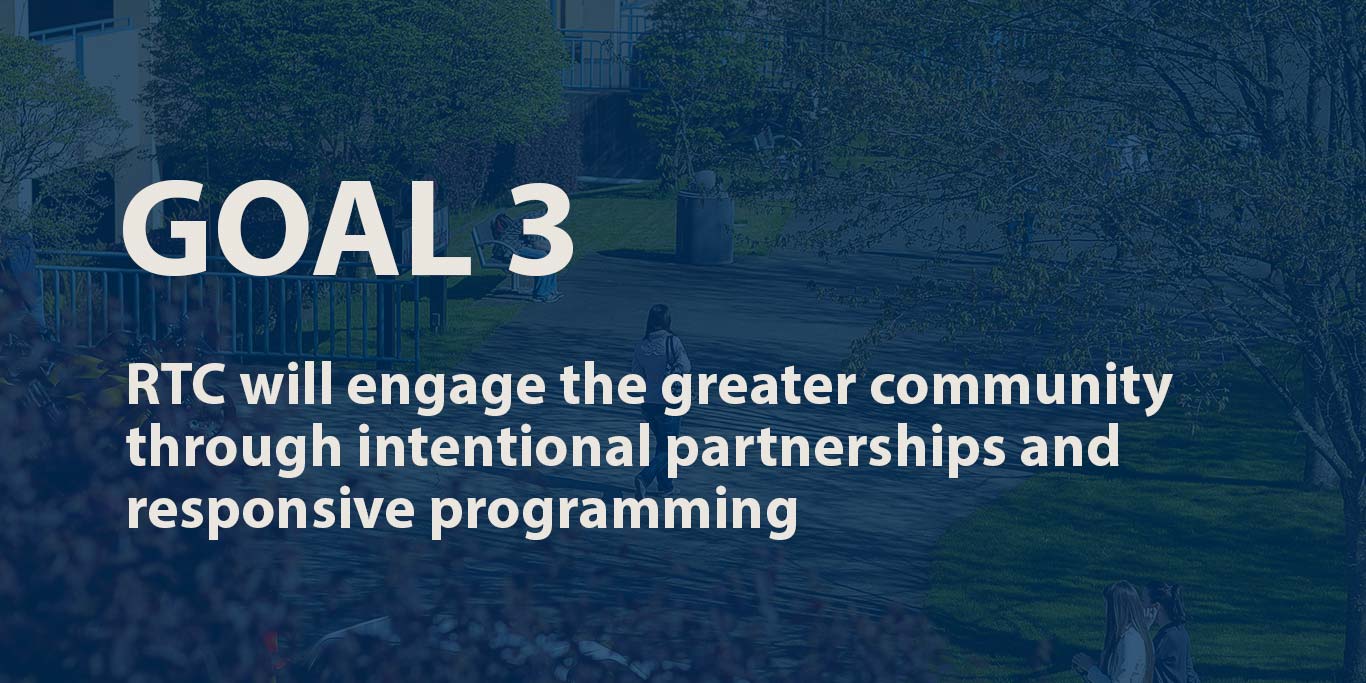 Prepare skilled workers and leaders for the businesses and industries that power our regional and global economy
Invest in new program offerings based on labor market demand and student needs.
Ensure current programming remains relevant and up-to-date with industry trends.
Provide corporate and continuing education courses and programs that increase our responsiveness to the needs of business and industry.
Formalize and communicate program advisory committee expectations.
Explore partnerships for capital and program development.
Provide comprehensive student support services
Host ongoing public service and civic engagement activities.
Engage the community through effective communication of college offerings, events, results, and successes.
Develop and implement continuing education programming.
Improve relationships and engagement with alumni.
Customize outreach and communication strategies for engaging the diverse constituencies we serve
Promote RTC as a college and employer of choice.
Strengthen partnerships with area school districts, faith-based organizations, community-based organizations, labor organizations, and city and county agencies.
Use data to improve outreach efforts in our communities.
Improve coordination of legislative advocacy at the federal, state, and local level
Develop and implement an annual legislative relations plan.
Leverage community partnerships and student stories that support RTC's impact on learning and student success.
Communicate the impact of RTC and Washington's community and technical colleges on the state's economy to stakeholders and policymakers.