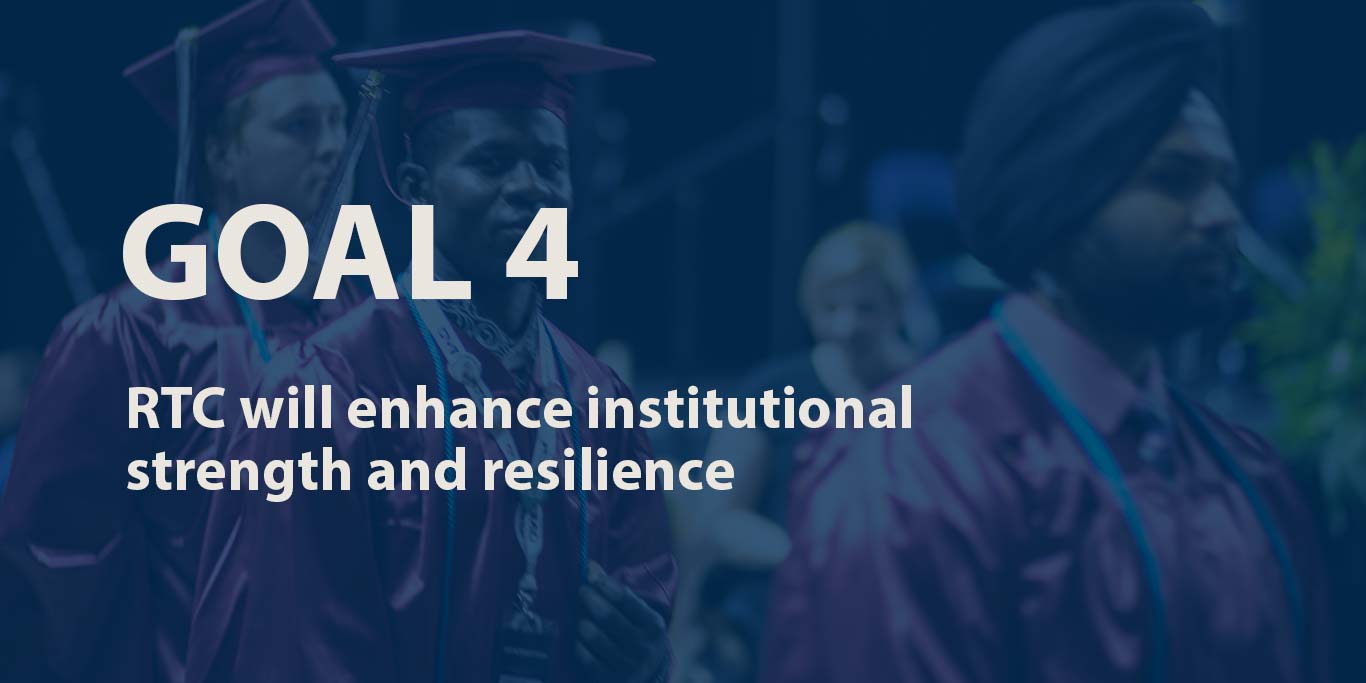 Improve the integration of a planning, evaluation, and resource allocation system aligned to accreditation standards
Improve transparency of resource allocation and decision making processes.
Actively use data to inform decision making.
Provide ongoing faculty and staff training about strategic plan implementation and alignment with unit planning, the facilities master plan, program review, and resource requests.
Increase financial security by maximizing professional-technical programming and through the diversification of funding
Increase the number of tuition generating students.
Grow the RTC Foundation's endowment and capacity to award student scholarships, support programs, and fund capital projects.
Secure grant and contract funding to further develop the infrastructure and program and support services offerings at RTC.
Expand corporate training for area businesses.
Implement intentional systems improvement
Champion a culture of transparency and accountability.
Expand participation in shared governance and inclusive decision making.
Align institutional policies to accreditation standards.
Invest in the College's infrastructure
Create a technological environment that promotes ease of use, including an intranet and student portal.
Ensure classroom equipment and technology is relevant and up-to-date.
Automate manual processes and increase workflow efficiency.
Align priorities of the facilities master plan.