With an eye toward the future, Renton Technical College implemented a five-year strategic plan designed to ensure the College continues to thrive and meet the needs of 21st Century students and communities.
"This plan sets forth important goals and serves as a roadmap to lead us toward our vision of RTC as a nationally recognized leader for improving lives and inspiring lifelong learning," President Kevin McCarthy said.
The plan will guide the College's work through 2022. It includes a new mission, vision, and values statement, as well as specific goals. 
"As we expect our students to be able to adapt to evolving circumstances and work environments, embrace learning, and seek continuous improvement, we must model this as individuals and as an institution," the plan states. "Our collective willingness to learn and adapt is essential to ensuring our success as we proactively move forward in the years ahead."
The College's new mission is:
Renton Technical College engages a diverse student population through educational opportunities for career readiness and advancement, serving the needs of individuals, the community, businesses, and industry.
RTC's 2017-2022 strategic plan includes four goals designed to fulfill the College's mission. For each goal, strategic objectives and priority activities have been identified. A comprehensive evaluation plan will regularly assess performance measures, annual benchmarks, and successes and challenges in meeting goals throughout the life of the plan.
The College's four main goals in the next five years are:
1. RTC will be a learning community in which students, faculty, and staff all strive for excellence and growth.
2. RTC will foster an academic and work environment of equity, inclusion, and collaboration.
3. RTC will engage the greater community through intentional partnerships and responsive programming.
4. RTC will enhance institutional strength and resilience.
A 25-member steering committee led and coordinated the development of the plan, and RTC sought input from internal and external groups through multiple public meetings.
"I was privileged to watch people from throughout the RTC community come together to craft this plan," said Tyler Page, a member of the College's Board of Trustees who served on the Strategic Plan Steering Committee. "The Board of Trustees is committed to meeting the challenge of our College's Mission and Vision. The Strategic Plan provides the roadmap to do this in a way that honors our shared values and draws on our collective wisdom."
Read the plan and learn more at http://www.rtc.edu/strategic-planning.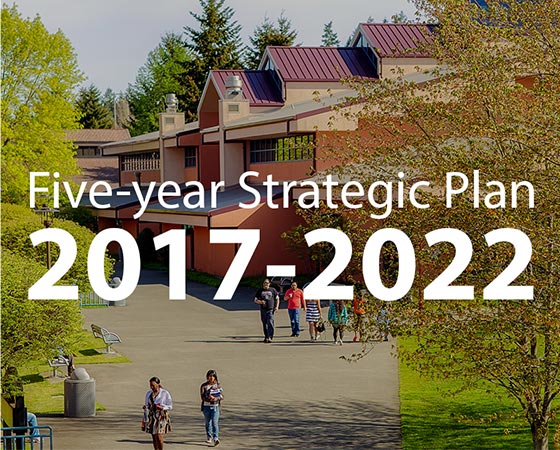 The plan will guide the College's work through 2022. It includes a new mission, vision, and values statement, as well as specific goals.