Eligibility for Running Start at Renton Technical College:
High School Junior or Senior
Enrolled in a Washington State public high school
Ready for college-level courses
Note: Home-school and students attending private schools may participate in Running Start. They must enroll in a public high school and be evaluated as a junior or senior. It is not required to take classes at the public high school to participate in Running Start.
Graduation requirements are established by each high school, and students must work closely with their high school counselor to ensure that all requirements are met. It is important that students verify exactly what high school credits will be earned before enrolling in a college class/program. One five (5) credit class at the college earns one (1) high school unit.
---
Financial Requirements
Running Start covers tuition for college-level courses. The maximum credit eligible through Running Start is based on your combined high school and college enrollment. See the Running Start Enrollment Verification Form in the Running Start Application packet for credit eligibility. Running Start is available fall, winter and spring quarters.
You will be responsible for the costs of the application fee, books, special course/lab fees, and any other applicable fees. Approximate costs are:
| | |
| --- | --- |
| Accuplacer assessment fee | $10 |
| Books | Approximately $100/class |
| All applicable fees | Class fees ($30-$600, depending on courses and program) |
| Tuition over 15 credits | Fee waiver available. See application packet for details |
---
Start your application today!
Fill-out the Running Start application packet to get started or contact us, should you have questions.
CONTACT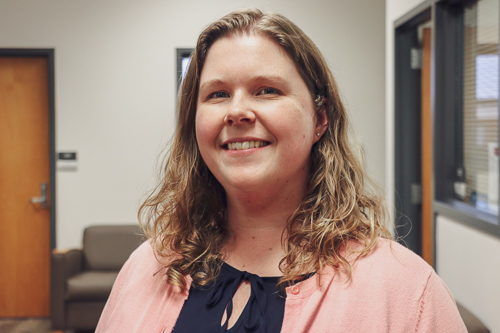 Chelsea Good
Running Start Counselor
cgood@rtc.edu
(425) 235-2352 ext. 5714
Building I - Room 226