Published Wednesday, April 18, 2018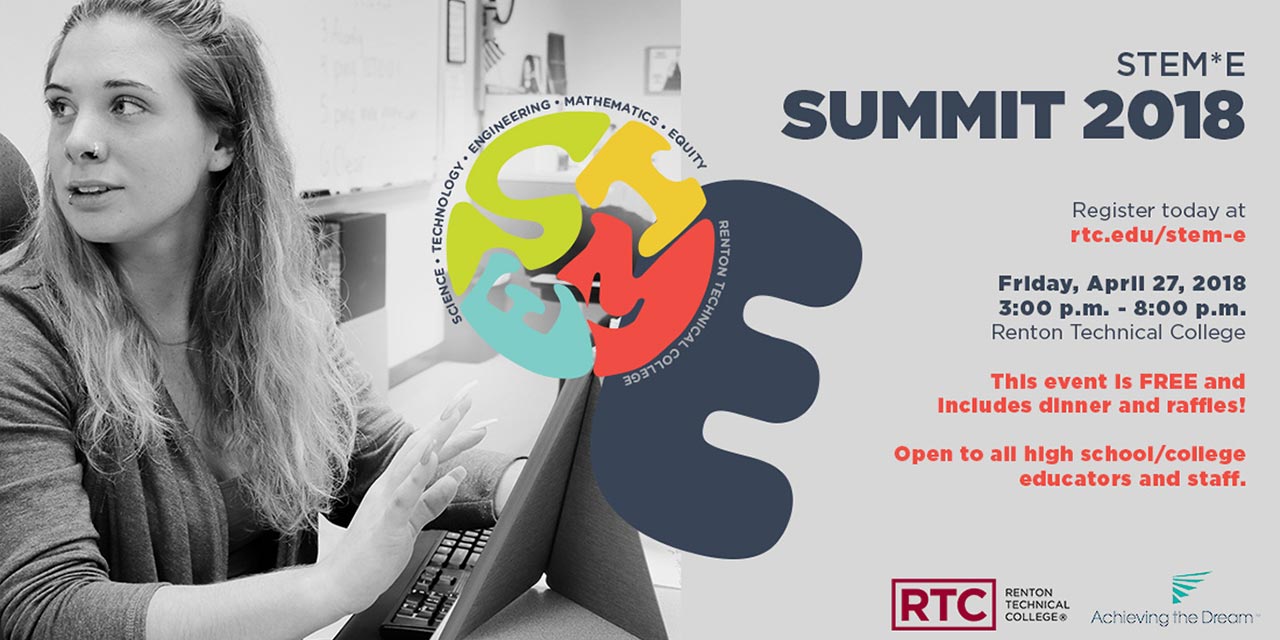 College and high school educators will convene at Renton Technical College April 27 to talk about ways to increase equity at the STEM*E Summit.
Registration starts at 2:30 p.m., and events, including dinner, run from 3-8 p.m. in Building H, Room 102 on the RTC Campus, 3000 N.E. 4th St.
Key themes of the summit include how early stress in childhood can affect brain development and learning potential, what the Adverse Childhood Experience (ACE) Study teaches about the ability to learn, and how to build resilience in the lives of students.
The keynote speaker is Tony McGuire, an instructor from Walla Walla Community College and Corrections Education at the Washington State Penitentiary. He will present "Resilience: A Daily Conversation of Employ-ability."
Other speakers and presentations are Rick Dooley, biology instructor, Everett Community College, "Scaffolding Learning and Using Metacognitive Questions;" and Kristine Washburn, physics and astronomy instructor, Everett Community College, "Learning About Equity as an Educator."
The STEM*E Summit is a project of the STEM*E group at RTC that is focused on supporting equity in STEM and giving adjunct faculty a way to engage in student success. They work to expose nontraditional students to different topics in Science, Technology, Engineering, and Math, and to engage a diverse group of people from on and off campus. Their work is funded by a grant from Achieving the Dream.
"The main idea is to focus on the equity piece, and how we can get students into these programs that would not normally be represented," said Jen Gonthier, an adjunct faculty member in Basic Studies. 
It's not too late to sign up. Register today.
Learn more about STEM*E at RTC. For more information, contact Alma Meza.