Published August 28, 2014
Steve Hanson, president at Renton Technical College since September 2009, will retire in June, 2015.
"It has been an honor to serve as Renton Technical College's president for the past five years. Our college has an outstanding reputation for its commitment to student success, as exemplified by our selection by the Aspen Institute as one of the top community colleges in the nation. I feel privileged to have had the opportunity to work with an extraordinary group of trustees, faculty and staff that is dedicated to the mission of transforming the lives of our students," said Hanson.
In a press release, the Board of Directors of Renton Technical College expressed gratitude for Hanson's leadership and outstanding service as college president. "He has shepherded the college through critical times and brought an innovative approach to meeting future educational needs of our community. We acknowledge and appreciate President Hanson's commitment to see the college through the transition process of finding a new college president," said board chair Cathy McAbee.
Before coming to RTC, Hanson served as president of Spokane Community College and executive vice president of Edmonds Community College. Hanson has more than 40 years of experience in Washington state's community and technical college system, serving as a teacher, dean, vice president and president.
His retirement plans include gardening, travel and spending more time with family and friends.
Plans for a search for a new president will be announced in the coming months.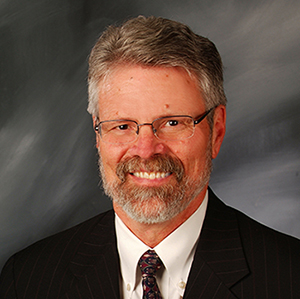 Steve Hanson