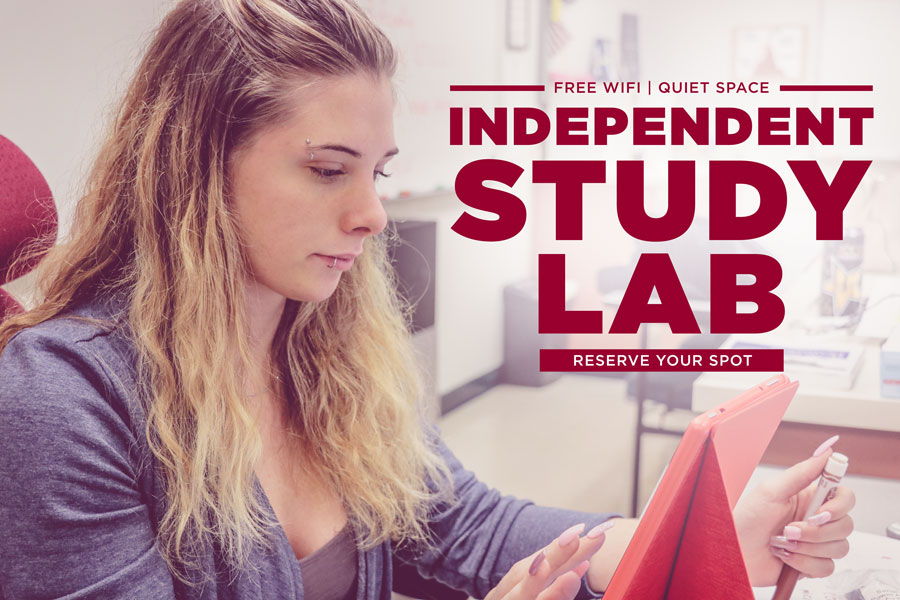 Renton Technical College is pleased to announce that under the guidelines for safe operations and as part of its efforts to support students, an independent study lab for current RTC students will open Wednesday, Oct. 7.
Who can use the space?
This lab is intended for those who have a computer or other device but need internet connectivity or a quiet place to study and complete their assignments. The lab is for academic use only. Please wear headphones if your volume is up on your device.
Where is the space?
The lab is located in the cafeteria in Building I and can be accessed through the doors leading from the courtyard area.
Hours
Monday through Thursday: Noon to 6 p.m.
Friday: Noon to 4 p.m.
What are the safety protocols?
Upon entering the cafeteria, a staff monitor will greet you, verify your appointment time, and direct you to your station. You will be expected to clean your station before and after use. Masks will be required at all times.
What services are provided in the space?
Internet Access: RTC will provide guest wireless internet access, but you must bring your computer or device to utilize the Wi-Fi. Instructions will be provided at every table.
No tutoring: A staff member will be present to ensure everyone adheres to safety protocols but will not be able to provide academic or technological assistance. Visit the Learning Resource and Career Center for those services.
How do I get access to the space?
To ensure all students have an opportunity, you must use the online reservation system to reserve a space in advance. Because the college is closed to the public, we cannot offer drop-in service at this time.
Reserve a space in advance:
Guide to using the reservation booking system:
Visit the Reservations Page.
On the left side of the page, click on the date you want to reserve.
On the right side of the page, under "Select Staff, choose Independent Study.
On the right side of the page, click on your desired time. Slots are available every half hour for two-hour blocks.
Scroll down to fill out your contact information and Student ID number.
Click the blue "Book" button. You will receive an email confirmation. If you would like to book another day and time, repeat the process.