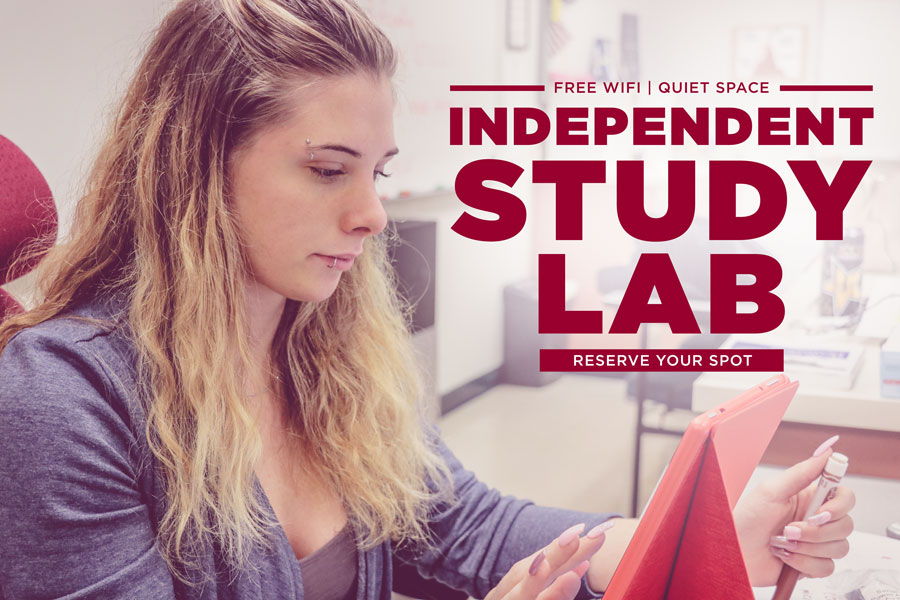 An independent study lab is available for students who need internet access or a quiet place to study.
Who can use the space?
This lab is intended for those who have a computer or other device but need internet connectivity or a quiet place to study and complete their assignments. The lab is for academic use only. Please wear headphones if your volume is up on your device.
Where is the space?
The lab is located in the cafeteria in Building I and can be accessed through the doors leading from the courtyard area.
Hours
Monday through Friday: Noon to 4 p.m. The lab will be closed Monday, Jan. 18, and on other identified college holidays.
What are the safety protocols?
Upon entering the cafeteria, a staff monitor will greet you and direct you to your station. You will be expected to clean your station before and after use. Masks will be required at all times.
What services are provided in the space?
Internet Access: RTC will provide guest wireless internet access, but you must bring your computer or device to utilize the Wi-Fi. Instructions will be provided at every table.
No tutoring: A staff member will be present to ensure everyone adheres to safety protocols but will not be able to provide academic or technological assistance. Visit the Learning Resource and Career Center for those services.