Senator Patty Murray visits RTC campus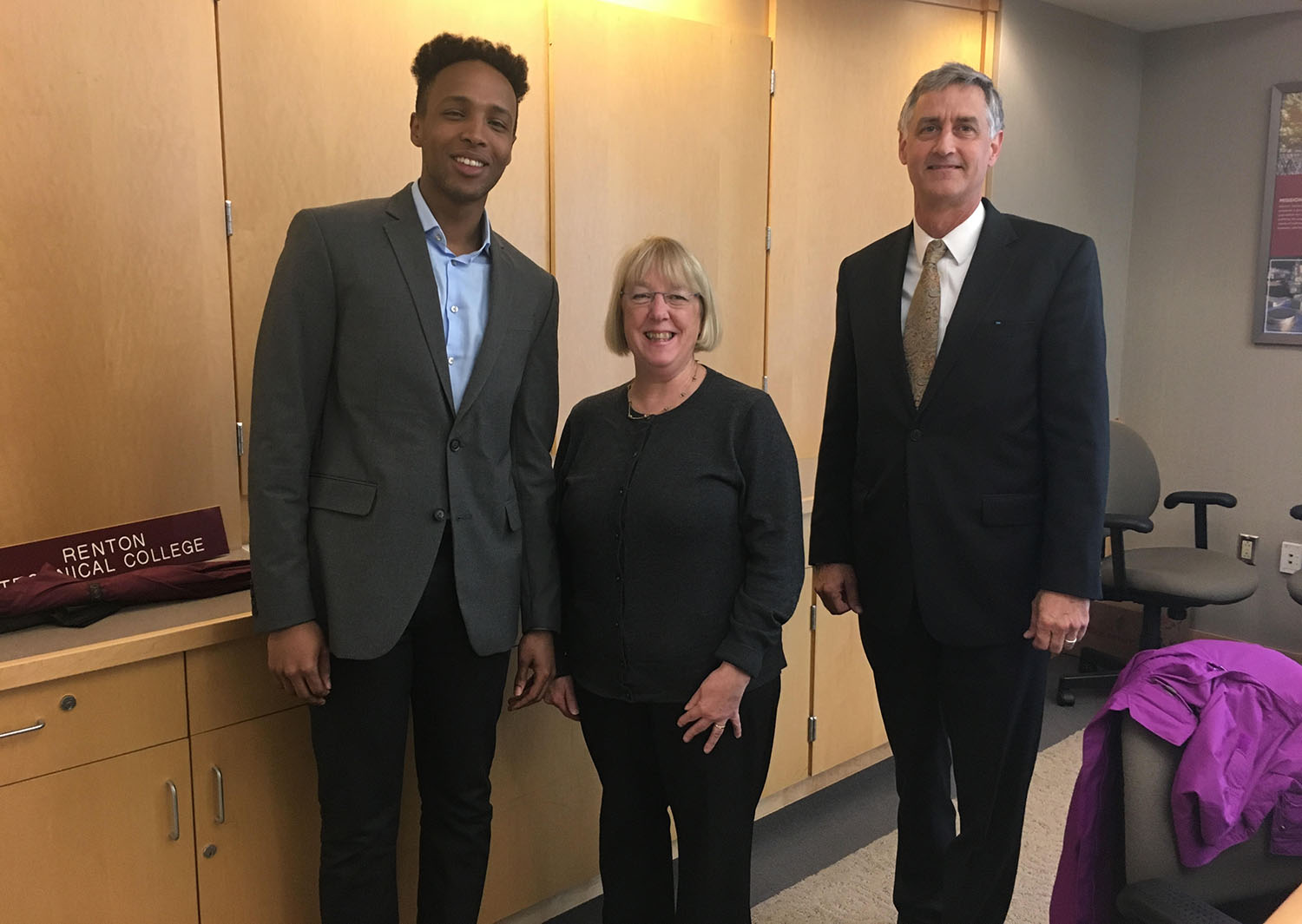 RENTON, Wash. – Senator Patty Murray (D-Washington) visited Renton Technical College (RTC) in the Renton Highlands today to meet with staff, students, and to get acquainted with some of the most innovative career training programs the college offers.
Visit our Facebook page and check out the photo album.
---
Sarah Redd selected as a 2017 Ahead of the Class awardee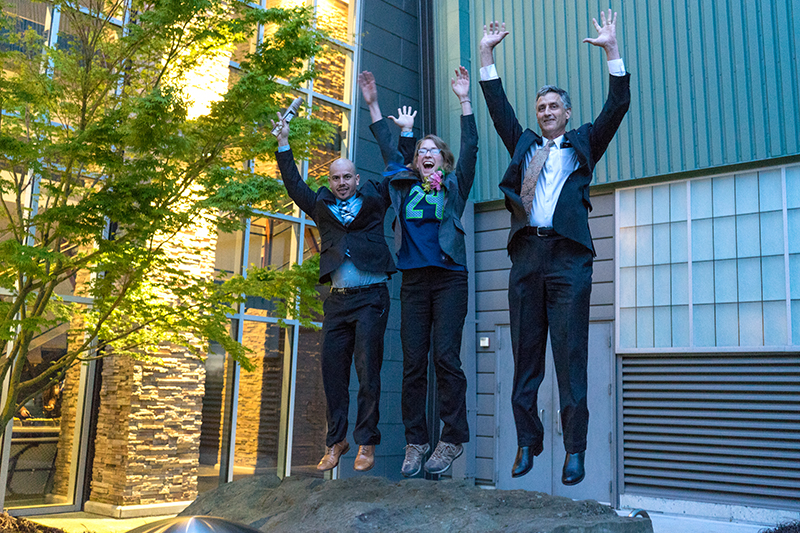 Sarah Redd, center, was selected as a 2017 Ahead of the Class awardee. She was honored for her teaching excellence on April 13.
The Ahead of the Class award program is a partnership between the Renton Chamber of Commerce, Renton public and private schools, and Renton businesses. It is part of the Chamber's effort to provide individuals, businesses, and organizations the opportunity to invest in a brighter and better tomorrow for our young people. The program's aim is to enhance community awareness of the excellence of education in Renton.
Check out the Facebook photo album from the awards ceremony.
---
SkillsUSA MART competition held at RTC April 12
The 2017 SkillsUSA's MART competition took place at RTC April 12. Contestants were judged on diagnostic abilities for six different home major appliances, employability skills, and brazing skills. They also took written tests on customer relations and basic product theory.
Medalists will travel to Pasco, Wash. for formal recognition and awards. Brian Martin (Gold Medalist) will represent RTC at the National Competition at Louisville, Ky. in June, competing against MART students from other states.
RTC has two other students going to Pasco to compete this month: Rachelle Mendoza, Allied Health, competing in Allied Health Employment Portfolio; and Harold Williams, Building Maintenance, competing in Prepared Speech. We hope they will earn gold medals, joining Brian in Kentucky.
Travel arrangements have been arranged by Michelle Iko and funded by the RTC Associate Student Government via the RTC SkillsUSA Club budget.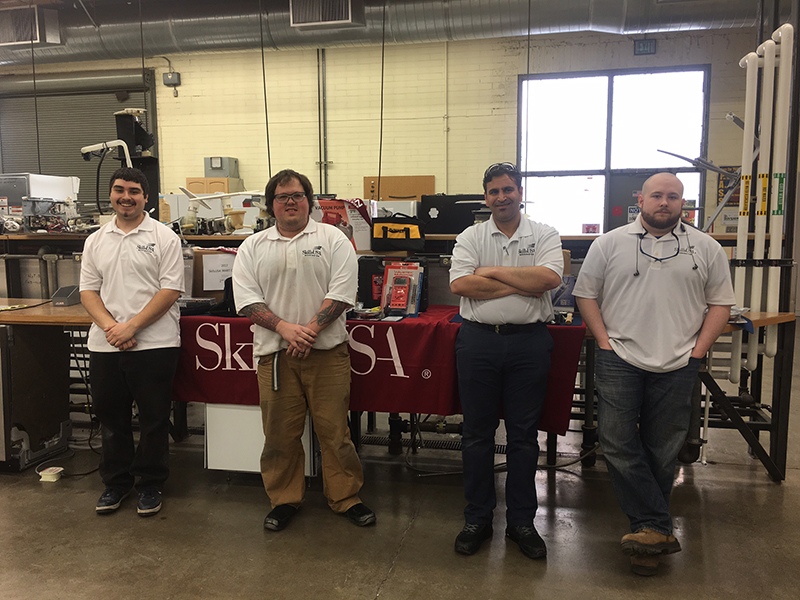 From left to right: Christian Cunningham 2nd place Silver Medalist, Brian Martin 1st place Gold Medalist, Ali Alibdeeri 3rd place Bronze Medalist, Sean Sikora 4th place.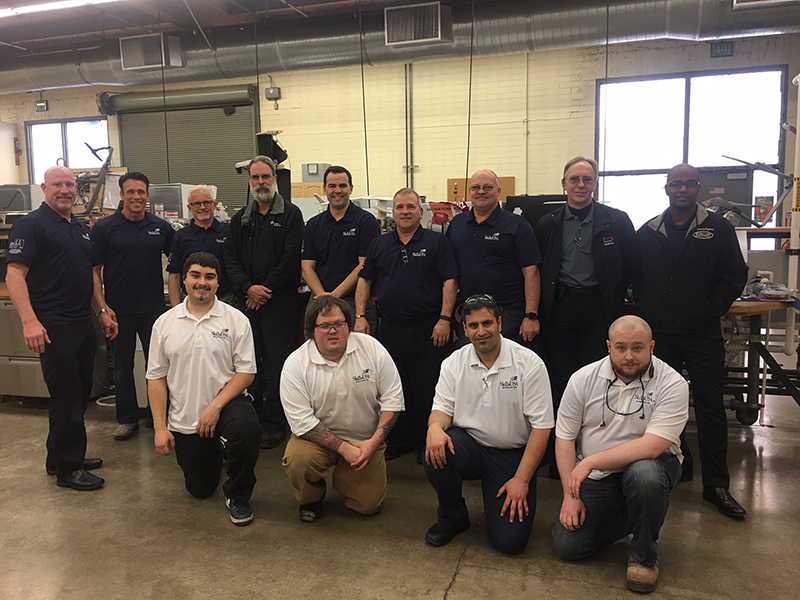 The 2nd picture of the larger group is the students in the same order and in the background, left to right, are judges and instructors: Arnie Miller, Judge from Sears - technician and MART Alumni, John Campbell, RTC Program instructor/judge, Steve Merriam, Judge from Appliance Refrigeration Hospital-owner and MART Alumni, Scott Rittscher, Judge from G.E. – Lead Tech/Trainer and MART Alumni, Carl Bryant, Judge from Appliance Service Station- owner and MART Alumni, Paul Baeder, RTC Program Instructor/contest coordinator and MART Alumni, Ed Smith, Judge from Eastside Appliance-owner, Jeff York, Judge from Bosch Home Appliances BSH Corp.- Factory Service Manager, Mountain Region, Kunon Page: Judge from Fisher Paykel/DCS Appliance Corp.- Factory Service Manager, NW Region.