The Resource, June, 2017
College Spark has awarded RTC a $49,994 grant to support the planning and creation of a new suite of English courses for students seeking an associate degree. The courses will cover the topics, vocabulary and writing style used in seven general areas of study such as healthcare, advanced manufacturing and information technology.
Foundation scholarship applications open through June, $42,000 available
The RTC Foundation is now taking online scholarship applications until June 30th. We need your help to make sure students take advantage of this valuable financial resource. The application process is competitive, and we are committed to giving students the help and guidance they need to lower barriers and increase their chances for success.
                Deadline  - June 30th, 11:59 p.m.
                Letter of Recommendation Deadline – June 30th, 11:59 p.m.
Scholarship recipients are decided by a volunteer committee. Let your students know they can come to a workshop to learn how to increase their chances of getting an award.
Thursday, June 8, 2:30 – 4:00 p.m.
Wednesday, June 14, 2:30 – 4:00 p.m.
Tuesday, June 27, 11:30 a.m. – 1:00 p.m.
Want the Foundation to visit your class to give a 5 minute scholarship overview to your students? Contact us at foundation@rtc.edu or 425-235-7867.
Phi Theta Kappa induction ceremony held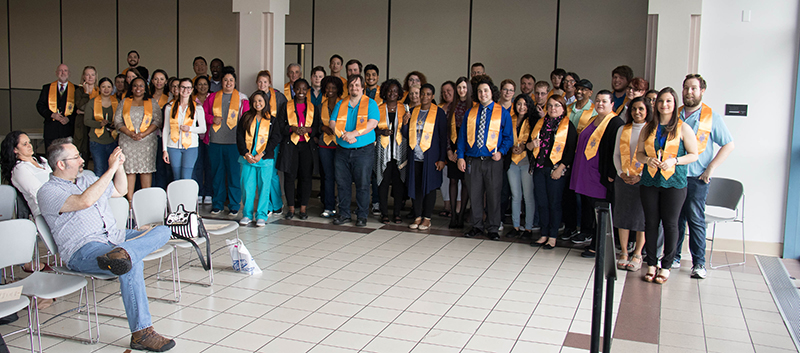 The Phi Theta Kappa chapter at RTC held its annual induction ceremony on Thurs., June 8 in the cafeteria. Visit the photo album on Facebook!