New $20 million automotive complex celebrated during grand opening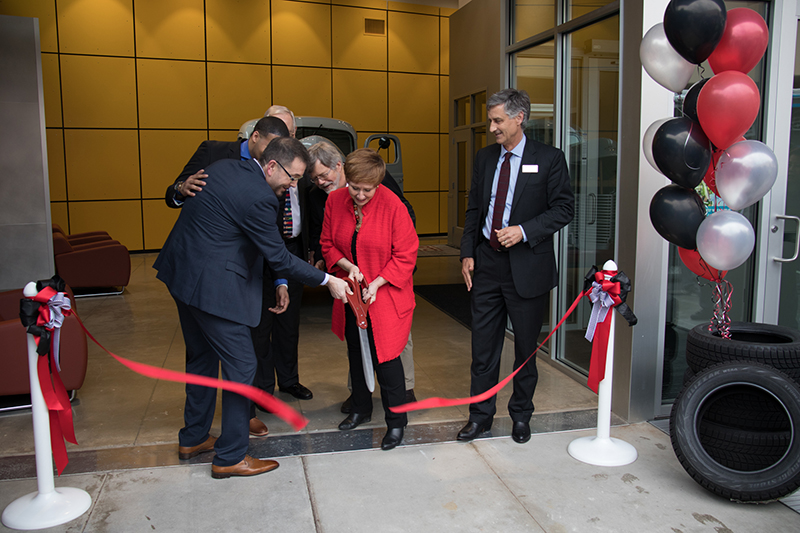 Renton and surrounding communities gathered on Thurs., May 11 to celebrate the grand opening of the College's expanded and improved automotive complex. The ribbon cutting ceremony was followed by a band, prize drawings and many displays from local businesses and automotive organizations.
See the Facebook photo album.
Watch a video about the new automotive complex.
---
Instructor innovates interesting idea into improvement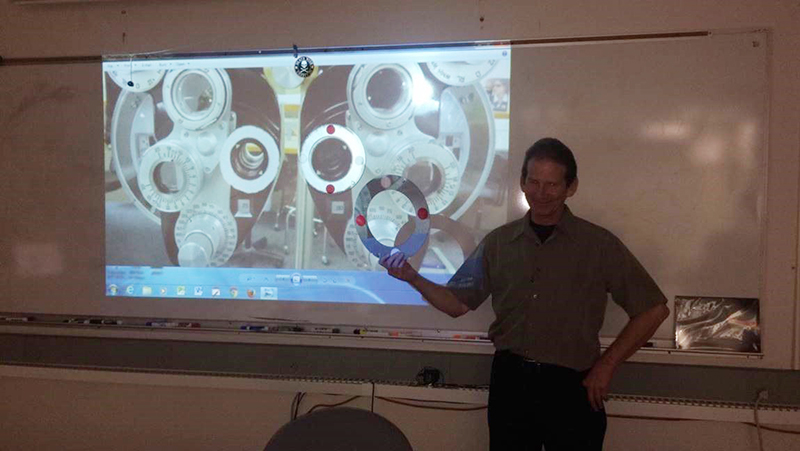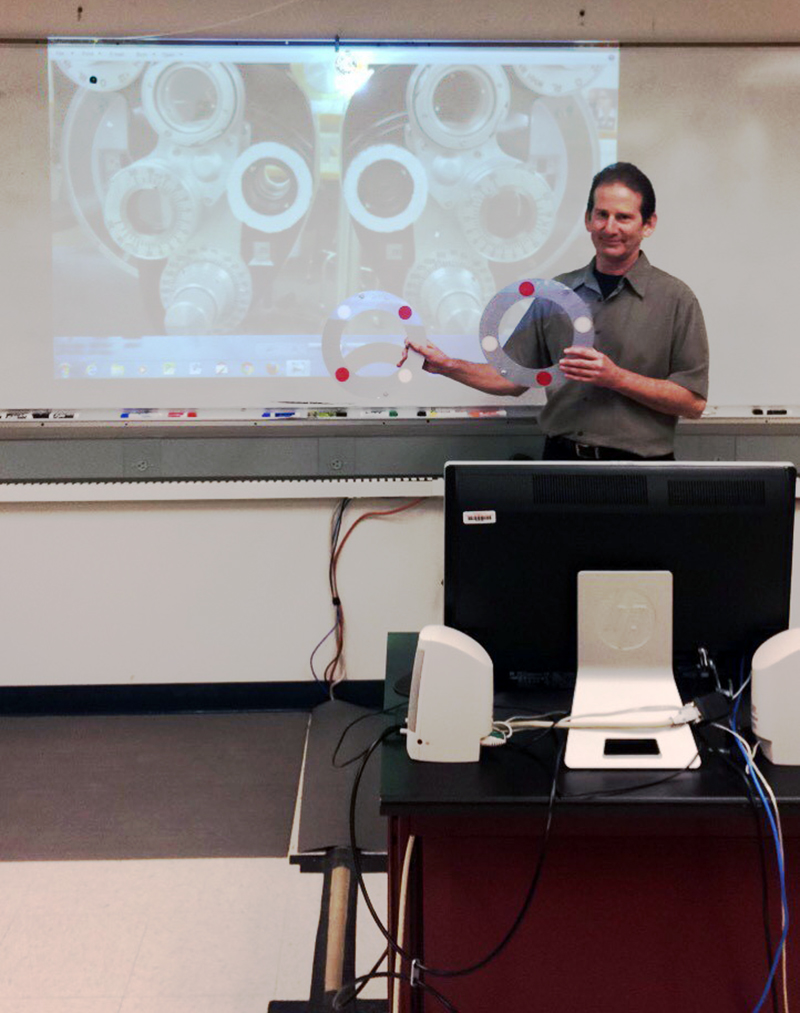 Ophthalmic Assistant Program Director Larry Bovard recently had a number of program directors and instructors across the country requesting ideas for innovative teaching about the phoropter.
A phoropter is an ophthalmic testing device used by eye care professionals during an eye examination. It contains different lenses used to measure an individual's refractive error and determine his or her eyeglass prescription. Phoropter lenses are small and hard to teach on with more than one or two students at a time.
Bovard thought, why not make it bigger? He took a trip to Ben Franklin and made two cross cylinder rings. Now the entire class can see how to use these rings. It is a big hit! This has saved a lot of time and engages the students more.