Employees of the quarter winter 2017 and spring 2017; long-service awards

Employee of the quarter for winter 2017 - Roy Carroll
Roy was selected for the award for delivering excellent customer service, innovating and taking initiative.
Employee of the quarter for spring 2017 - Kimberly Loreen
Kimberly earned the award for being a team player and delivering excellent customer service.
Two winners were announced at the Spring All College Meeting since the campus was closed due to inclement weather for the Winter All College Meeting. The next Employee of the Quarter nominations will be during fall quarter. Please make sure you nominate a coworker that goes above and beyond.
Long-service awards

Five Year

Jayne Ahrens

Library Specialist

5

Yasmin Ali

Full-Time Faculty

5

Henry Hatem

Full-Time Faculty

5

Nona May

Lead Cashier/Greeter

5

Wil Samson

Webmaster/Online Svc Admin

5

Ten Year

Sally Allen

Human Resource Asst Dir

10

Jodi Novotny

Dean/Basic Studies

10

Linda Wyckoff

Bookstore Buyer

10

Fifteen Year

Thomas Benn

Cook

15

Elizabeth Watkins

Financial Aid Prog Coord

15

Twenty Year

Lorraine Ayers

Lead Cook

20

Ruth Bradford

Worksource Specialist

20

Rendell Kapule

Facilities Specialist

20

Jinny Wesson

Library Coordinator

20
---
Introducing fun facts about RTC for 2017
Click the image below to download a PDF of this year's fun facts about RTC.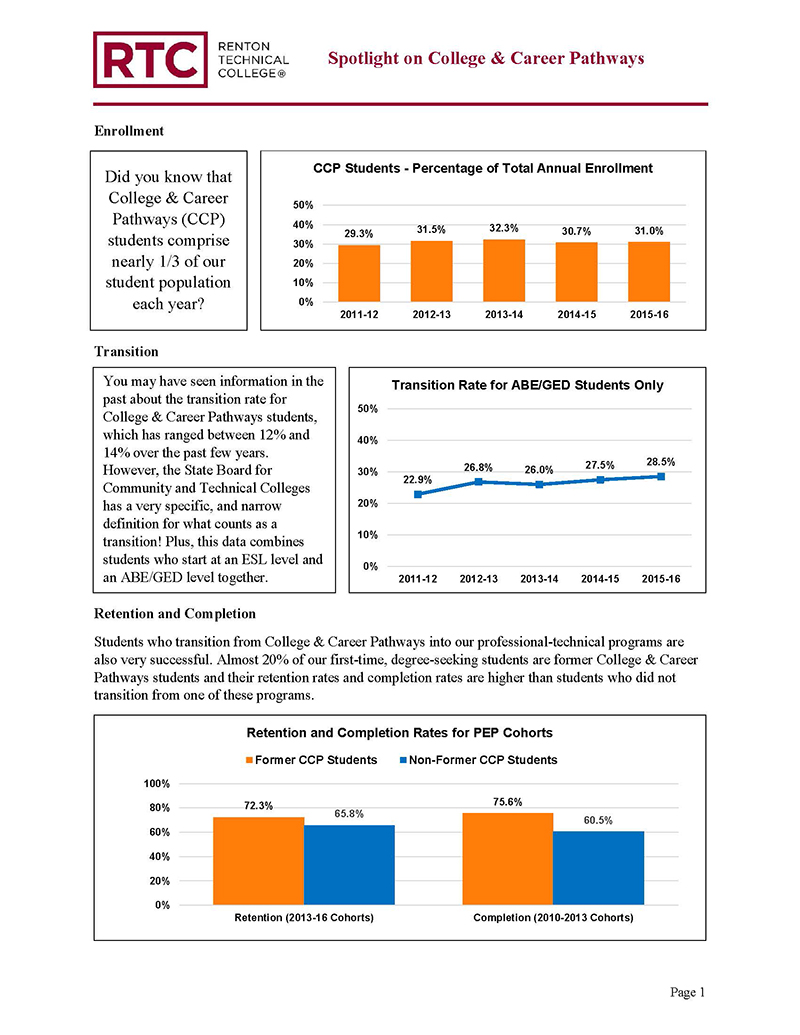 ---
RTC makes the cut as Best of Renton finalists announced
The Renton Chamber of Commerce recently selected Renton Technical College in three categories for 'Best of Renton' recognition awards. They included: Community Leadership, Outstanding Non-profit and Best Bakery. Winners will be announced May 24 at the 2017 Besties Gala. Click the link to sign up for the event!