RTC honors fallen heroes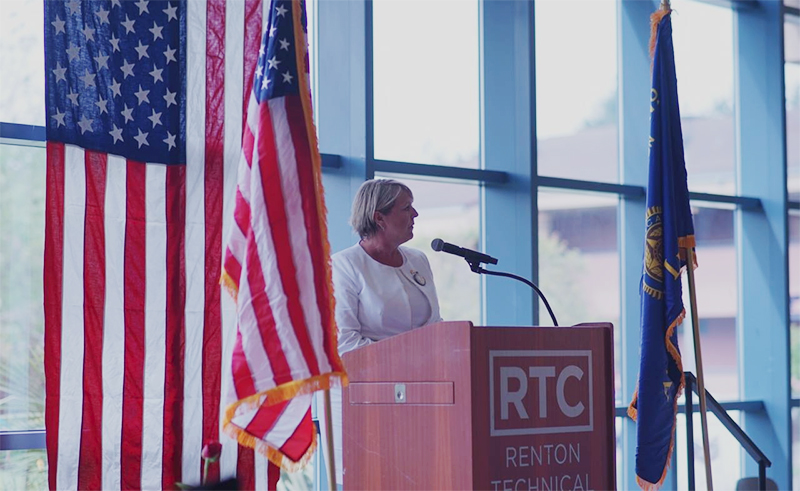 Students, staff and faculty gathered for a Memorial Day ceremony in the cafeteria last week. The May 24 event featured speaker Monica McNeal, President of American Gold Star Mothers of Washington. See the photo album.
College Spark grant supports new English courses at RTC
Renton Technical College (RTC) has been awarded a $49,994 grant to develop English courses tailored to make them more relevant and useful for students.
The grant was awarded by College Spark Washington's annual Community Grants Program, a $1.3 million effort that supports projects to help low-income students prepare for college. Besides RTC, nine other college and K-12 programs received funds this year.
The RTC grant will support the planning and creation of a new suite of English courses for students seeking an associate degree. The courses will cover the topics, vocabulary and writing style used in seven general areas of study such as healthcare, advanced manufacturing and information technology.