Renton Technical College thanked the many students, staff, and faculty who have served the country at a ceremony today.
 RTC, recognized as a Military-Friendly School has 135 students who are veterans, as well as a number of faculty and staff who have served. Each was presented with a flag from their branch of service.
The ceremony also gave vets a chance to thank Brenda Thompson, who is retiring from her position as veterans services manager. Keynote speaker David Cleaves, a retired Marine and RTC student who also serves as veteran navigator, said Thompson has gone above and beyond for students, always making them feel supported.
"Every day at Renton Technical College is a celebration of veterans," Cleaves said.
The official observance of Veterans Day is Friday, Nov. 10. The College will be closed.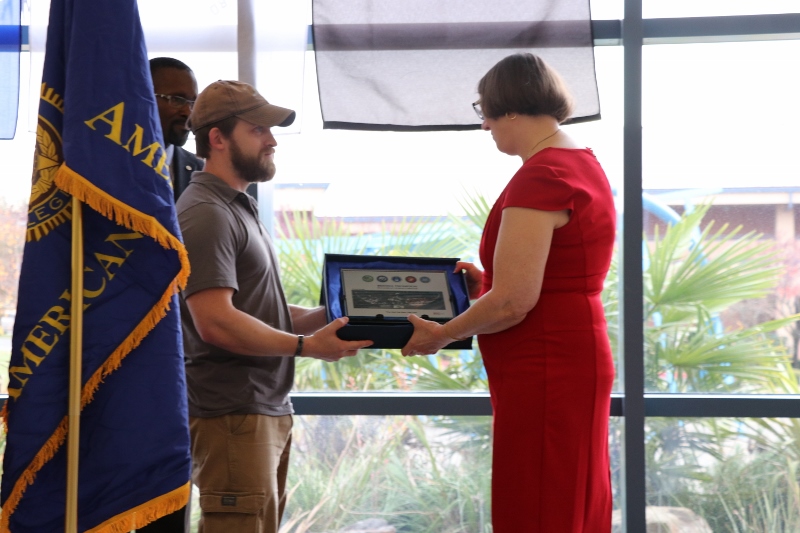 Student veterans present a plaque to Brenda Thompson, who is retiring as veterans services manager.