Congratulations RTC's Winter 2019 Scholar Recipients
The RTC Foundation is pleased to announce the scholarship recipients for winter quarter 2019!
Because of your gifts to the Foundation, we were able to award 94 scholarships to students starting winter quarter--providing them with resources they need to achieve their education goals and stay on track with their career training. The scholars represent 29 RTC programs and over $60,000 in support. Please join us in recognizing the hard work and excellence of our scholars.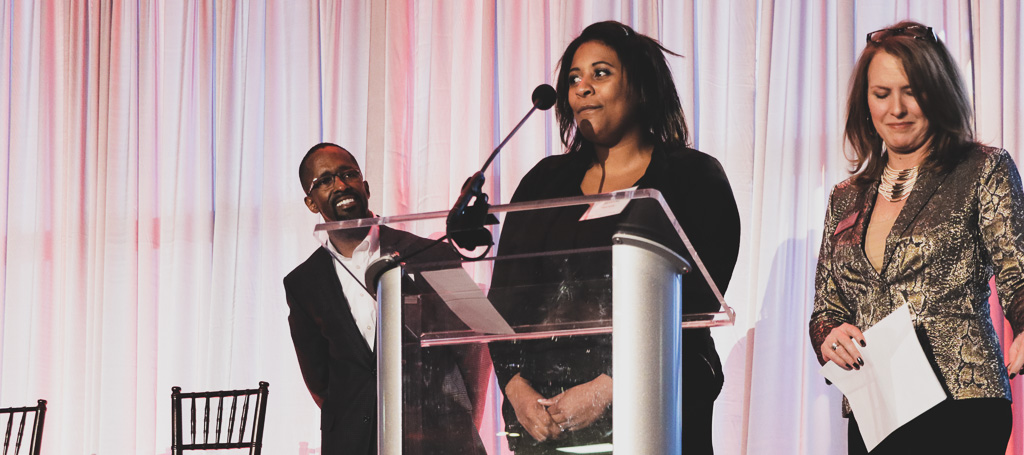 Andee Jorgensen Endowment for Student Success
Elizabeth Jones, Maple Valley - General Education
Barbara Culler Endowment for Early Childhood Careers
Ngoc Nguyen, Renton - Early Childhood Careers
Mariana Ramos, Issaquah - Early Childhood Careers
BMW Northwest Scholarship for Automotive Careers
Rajen Silwal, Kent - Automotive Technology
Gerardo Vazquez Juarez, Federal Way- Automotive Maintenance & Light Repair
Board of Trustee Scholarship
Shellan Hoskinson, Renton - Associate of Pre-Nursing
Elena Zolotaia, Renton - Computer Science
Boeing Company Scholarship
Jasmine Holman, Renton - Computer Network Technology
Nameer Rafeeq, Kent - Engineering Design Technology
Ghania Si Lekhalk, Renton - Applications Development
Roxanne Stansberry, Seattle - Engineering Design Technology
Phung Wiley, Renton - Accounting Specialist
Meseret Woldu, Seattle - Engineering Design Technology
Culinary Arts Scholarship
Kelly Anderson, Kent - Culinary Arts
Cody Casey, Renton - Culinary Arts
Jessica Vickers, Auburn - Culinary Arts
Frank Adams Welding Scholarship
Quinton Stamm, Renton - Welding
FORD Asset Scholarship
Ryan Clark, Federal Way - Ford ASSET
Jonathan Greenland, Snohomish - Ford ASSET
Xzavier Mora, Pasco - Ford ASSET
Grandma Cares for Trades Scholarship
Victoria Cool, Seattle - Construction Management
Demitri Dolan, Seatac - Autobody Repair & Refinishing
Nicolo Jimenez, North Bend - Welding
Ronnie Larry, White Center - Automotive Technology
Jay Covington Scholarship
Hieu Nguyen, Renton – Construction Management
Josephine Cugini Endowment Scholarship
MyHanh Pham, Renton - Entrepreneurship & Small Business Management
Neima Aden Memorial Scholarship
Ling Chen, Issaquah - Accounting Specialist
Sintayehu Yeshaw, Renton - Associate of Pre-Nursing
Pacific Northwest Aerospace Alliance Scholarship
Minh Phan, Kent - Precision Machining Technologies
Robert Burke Memorial Scholarship
Andrew Larsen, Seattle - Land Surveying Technician/Geospatial Science (AAS only)
Ronald B. Fahey Memorial Scholarship
Cody Bader, Snohomish - Ford ASSET
Alan Cameron, Kirkland - Ford ASSET
Robert Monillas, Seatac - Automotive Technology
William Slusher, Renton - Ford ASSET
Jake Vestal, Issaquah - Ford ASSET
Rottler Manufacturing Scholarship
Phu Nguyen, Seattle - Precision Machining Technologies
Kevin Shellenberge, Renton - Precision Machining Technologies
Dat Vong, Renton - Precision Machining Technologies
RTC Foundation Scholarship
Thanaa Aljanabi, Kent - Engineering Design Technology
Sona Arushanyan, Renton - Registered Nurse
Makda Asgodom, Marysville - Computer Science
Gianni Castellanos, Renton - Computer Science
Hannah Cuffy, Tukwila - Medical Assistant
Pablo D'amico, Mercer Island - Accounting Paraprofessional
Jerica Deguzman, Auburn - Registered Nurse
Huixia Deng, Renton - Associate of Business
Ngun Dim, Renton - Associate of Pre-Nursing
Tam Do, Renton - Accounting Specialist
Michael Duong, Seattle - Computer Network Technology
Nadya Ferguson, Renton - Band Instrument Repair Technology
Kathryn Forman, Renton - Registered Nurse
Joseph Gordon, Renton - Computer Science
Rony Hebena, Renton - Automotive Technology/ITEC
Donnetta Jamerson, Renton - Medical Assistant
Ramandeep Kaur, Renton - Registered Nurse
Hannah Kim, Auburn - Registered Nurse
Angela Lee, Auburn - -Registered Nurse
Olesea Lesan, Tacoma - Registered Nurse
Teresa Neal, Kent - Computer Science
Van Nguyen, Seattle - Medical Coding Specialist
Candice Nye, Bonney Lake - Computer Science
Angelina Onishchenko, Auburn - Registered Nurse
Marina Saldana, Renton - Computer Science
Chanthy Seak, Renton - Accounting Paraprofessional
Daniil Silchuk, Renton - Computer Science
Justin Sokuar, Kent - Land Surveying Technician/Geospatial Science (AAS only)
Chi Tran, Seattle - Accounting Specialist
Leticia Vasquez, Renton - Accounting Specialist
Samantha Wheeler, Maple Valley - Registered Nurse
Anna White, Renton - Computer Network Technology
Shawna Wood, Renton - Entrepreneurship & Small Business Management
ShaoShi Xue, Seattle - Accounting Specialist
Ziwei Ye, Renton - Computer Network Technology
Hongxia Zheng, Renton - Massage Therapy Practitioner
Steve Hanson Student Leadership Scholarship
Robert Davis, Auburn - Land Surveying Technician
Phillip Gaulden, Renton - Entrepreneurship & Small Business Management
Jasmine Holman, Renton - Computer Network Technology
Christine Nabatanzi, Renton - -Ophthalmic Assistant
Swedish Medical Center Healthcare Scholarship
Nona Arreola, Des Moines - Registered Nurse
Shewit Gele, Renton - Registered Nurse
Anyes Kim, Fircrest - Registered Nurse
Sharran Wallace, Seattle - Registered Nurse
Thresa Smart-Benjamin Memorial Scholarship for Women
Patricia Santos, Kent - Surgical Technologist
Lindsey Stoor, Renton - Massage Therapy Practitioner
Linh Tran, Renton - Accounting Paraprofessional
Unico Properties Scholarship
Peter Gorokhovskiy, Kent - Commercial Building Engineering
Nikolay Lyashuk, Auburn - Commercial Building Engineering
Sergii Serediuk, Auburn - Commercial Building Engineering
Vern Gambriell Scholarship
Khair Hasanzai, Kent - Construction Management
Noorullah Ibrahim Khel, Renton - Construction Management
Saleem Khan, Kent - Construction Management
Watt Family Aerospace Diversity Scholarship
Nawfal Aljarah, Pacific - Engineering Design Technology
Di An, Seattle - Aerospace & Industrial Production Technologies
Gelie Deng, Tukwila - Engineering Design Technology