Classes are online. Start today! / Las clases están en línea. ¡Empiece hoy!
Chat with us via Zoom on Tuesdays and Thursdays, 10 a.m.-1 p.m. and 4-7 p.m. Click here to chat with us!
LEARN ENGLISH
---
Commonly known as ESL (English as a Second Language) or ELA (English Language Acquisition), we offer classes at Basic, Beginning, Intermediate, and Advanced levels. Foundation classes help you improve all skills:
Reading
Writing
Listening
Speaking
We also have Focus Area classes in
Writing
Speaking
Pronunciation
Technology
We have on-campus classes:
Morning: 8:00 - 11:00 a.m.
Afternoon: 11:30 - 2:30 p.m.
Evening: 6:00 - 9:00 p.m.
The fee is $25 per quarter (waivers are available).
We have classes at off-campus locations and online classes.
---
WHAT DO I DO NOW?
For on-campus classes, come to building D any time Monday-Thursday, 8 a.m. - 8 p.m. to get started.
---
CONTACT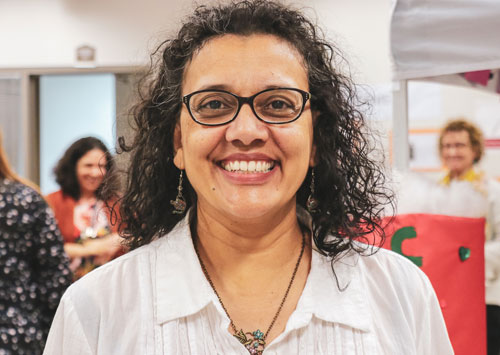 Debbie Tully
Intake Navigator
dtully@rtc.edu
(206) 880-1704
Building D - Room 104
Questions?
Text us at (425) 528-1300
---
Zoom Drop-in Chat
Available: Tuesdays and Thursdays, 10 a.m.-1 p.m. and 4-7 p.m.
Meeting ID: 301-299-4097 | Phone: (253) 215-8782
Chat with us!