Due to the current COVID-19 health crisis, the Library's physical space is closed to the public. We are now serving students and the community remotely until further notice. Please contact us by email (librarian@RTC.edu), text (425-336-2764), or phone (425-235-2331). To better serve you, please leave your first and last name, email or phone number, and purpose of your inquiry.
Learn more about current Library services by visiting the Updates and Resources page or about the latest COVID-19 updates at RTC by visiting the Coronavirus Update page. Stay safe and stay healthy!
Need to borrow a book/DVD? Learn how to request your item for pick-up here.
RTC Library OneSearch
---
Library Catalog
Books and videos owned by the Library. Renew Items.
Online Databases
Find magazine & journal articles and ebooks & full-text encyclopedias in online databases like ProQuest.
Log into the RTC databases from off-campus using your Email Address and Password. Type in your student or employee email address, yourUserName@student.rtc.edu or yourUserName@rtc.edu, and then type in your password.
Subject Links, Program Links and Faculty Links
Useful links for students, faculty, and staff, listed by subject and by name of program. Or go directly to the LibGuides home page.
Services and Information
Library hours, services, and staff. Also information about other libraries.
NEW! Book a Librarian
Not sure where to start on a research project? Get personalized one-on-one research assistance with a librarian.
Library Site Map
A listing of what is on the Library web pages.
---
HOURS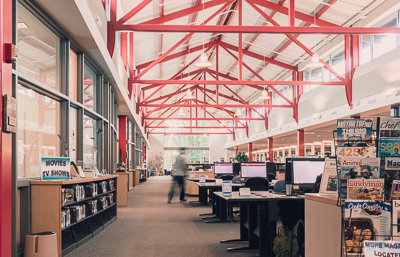 We are completely closed to the public until further notice.
During this time, we can be contacted through email (librarian@rtc.edu).
Please continue to check our website for updates on our hours of operation.
Need help? If the library is open, you can call us at (425) 235-2331. Or you can click on the "Ask WA" logo to the left and find out how we can help you find answers from home.