Classes are online. Start today!
Chat with us via Zoom on Tuesdays 11 a.m.-1 p.m. Click here to chat with us!

---
With the permission of resident school district, RTC becomes your public high school with all tuition waived.

GED
Considered a HS credential, pass exams in four subject areas: ELA, Math, Science, Social Studies.
Recommended for: students with less than 12 credits. Students can also get their diploma after GED. Passed GED tests count for credit towards diploma.

Diploma
Pass classes which award credit until you reach 24 required credits and other diploma milestones like HS Beyond Plan.
Recommended for: students who can commit to three hours a day for three days a week. Opportunity to move faster than traditional high school.

College Classes
Can be taken while pursuing diploma or after completing GED.
Stricter schedule and deadlines for assignments. Students need to demonstrate success in high school level classes before they can enroll in college classes.

College Programs
A series of classes resulting in a college certification and/or associate degree.
The highest credentials offered at RTC. This pathway takes the most time but students who are awarded an associate degree are autmoatically awarded a HS diploma.
---
Steps Towards Enrollment
The enrollment process varies depending on resident school district, student age and whether or not they are actively enrolled in high school. Please do this enrollment survey which asks for information we need to know to move forward. This does not commit you to enrolling with us.
We will reach out to you based on the contact info you left in the enrollment survey on the THURSDAY following your submission. From the questions on the form, we will be able to tell you the next steps, what the program would look like, how long it might take, etc.
If you are interested in enrolling, we will send you any additional forms we might need. Most students can start the same month they complete forms.
---
Want to talk to somebody?
You can also reach out to Ali Cohen with the contact info listed on this page.
We have a zoom room available for drop-ins every Tuesday 11 a.m.-1 p.m. or you can reach out via call, text or email to make a private appointment.
Please know, we need the information collected from the
enrollment survey
before we can answer specific questions about what a student needs for graduation, available options, timeline, etc. The enrollment survey allows us to do things like view a student's transcript, consult with guidance counselors, etc to determine eligibility and options.
---
CONTACT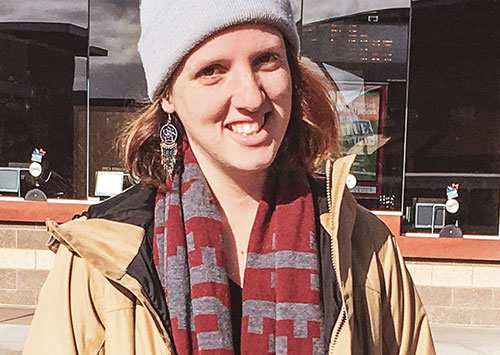 Ali Cohen
Youth High School Completion
(425) 243-2366
acohen@rtc.edu
Questions?
Call or text (425) 243-2366